Dr. Constance Odom, MD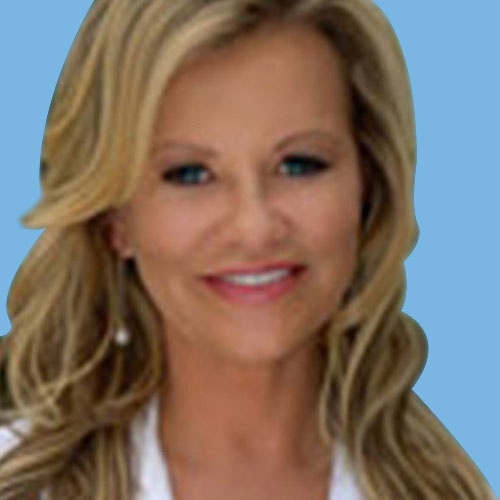 Medically reviewed by
Written by our editorial team.
In spite of the greatness of our nation, there was once a period of time where Prohibition ruled and all forms of alcohol were strictly forbidden. For 13 years (1920-1933), men and women were unable to throw back a pint in celebration or sadness, having to risk arrest or harsh consequences should they choose to purchase an illegal brew. Moonshine tries to fill the void, but it just wasn't the same.
Starting a New Tradition
In 1933, President Franklin Roosevelt brought the party back to the U.S. when he decided to end prohibition. As history records, people began to line the streets and sidewalks near their favorite bar or tavern on the night of April 6th in order to make their first legal alcoholic purchase in years one prohibition ended on April 7th. It is said that even President Roosevelt stated at 12:01 am on the 7th that it "would be a good time for a beer." And just like that, new traditions call "New Beer's Eve" and "New Beers Day" were started. Within the first 24 hours following the prohibition, it is estimated that over 1.5 million gallons of beer were drunk. Now, people continue the tradition each year on April 6th and 7th all across the country.
Safely Throw Back a Few
Though the ability to throw back of few will look vastly different from parties in year's past, there is no harm in having your own celebration. There are still plenty of varieties of beer that can be purchased from different retail stores, and you can host your own tasting event. It's not just leading manufactures that have their products lining the shelves of the grocery store. Many micro-breweries and local locations have their brews on the shelves.  Since most of the country is in a state of lockdown, there is a good possibility that alcohol-related roadway accidents or fatalities will be at an all-time low for this year. There are several safety concerns with consuming too much alcohol, but there is always a spike in vehicle incidents with driving under the influence around major American drinking holidays. You may be staying at home to celebrate this special occasion, but overindulgence could interfere with the afterparty you have planned.
Your Failed Aphrodisiac
Many feel that their chances of getting lucky or hot 'n heavy in the bedroom improve when they have had a few drinks. There may be a sense of increased confidence, but this could also be poor impulse control and lowered social inhibitions stemming from intoxication. Studies have been done on the effects of alcohol in the system, and you don't need to be an alcoholic to experience some of the negative effects. Contrary to the belief that it will be an aphrodisiac, studies confirm that alcohol reduces your sexual performance.  More conclusively, prolonged abuse of alcohol leads to a negative impact on both women's and men's sexual health. Specifically, men are more likely to experience impotence as a result of alcohol abuse.
Inhibited Sexual Performance
Alcohol is a proven depressant. That is, as you drink it, your body systems start to slow considerably. When it is consumed, your nerve ending sensitivities, circulation, and respiration are all suppressed. Your body starts to dehydrate, taking away the blood flow and oxygen within it needed to bring the sensation and pleasure to the genitals. As this occurs, the decreased blood volume can make it difficult to either get or sustain an erection hard enough for sex. When this happens, erectile dysfunction (ED) occurs. In addition to having difficulty getting an erection, many alcohol users find that they have increased difficulty in achieving orgasm. While this may seem like a condition liked to the consumption of alcohol just prior to the sexual encounter, studies have found that erectile dysfunction can be present in those who are sober but yet consume alcohol regularly. Medical studies have found that ED related to alcoholism is often reversible, once an individual changes their lifestyle habits. However, products like Mt. Everest can work to restore the blood flow needed for a hard erection and create a pleasurable sexual experience.
Keep Your Party Plans
Knowing that your ability to go out to a local brewery might be impacted by the nation's lockdown restrictions, you may want to plan on celebrating New Beers Day at your home. Even if you aren't able to invite many people over to celebrate the beauty and taste of a brew, you can still enjoy your favorite ale or craft beer. As you get ready to party, keep in mind that your special plans for the ultimate afterparty could be sabotaged by too much alcohol.
Nu Image Medical® offers a new and futuristic approach to achieving optimal health and wellness. The company has been a weight loss, anti-aging and wellness provider since 2004 and offers medically supervised programs for medical weight loss, peptides, erectile dysfunction, scream cream, and hair loss (NuDew) 
This article is for informational purposes only and does not constitute medical advice. The information contained herein is not a substitute for and should never be relied upon for professional medical advice. Always talk to your physician about the risks and benefits of any treatment. Nu Image Medical may not offer the medications or services mentioned in this article.