Dr. Constance Odom, MD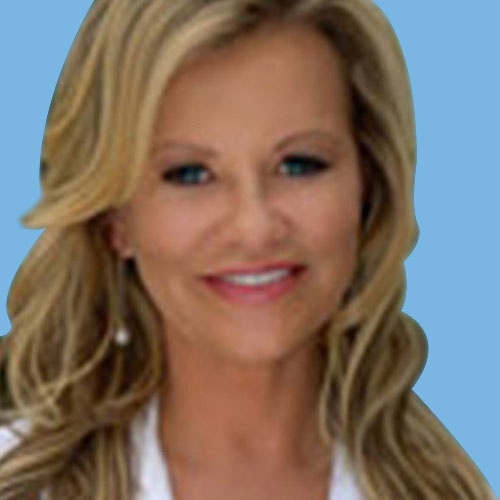 Medically reviewed by
Written by our editorial team.
If your sex life needs a little shake-up, maybe it's time you approach your partner from a different angle. Not that your smoldering look of desire isn't enough, but if things have been a little routine lately, you might want to try something new. As a couple progresses through a relationship, things can become comfortable and routine. Although it is nice to feel secure in a relationship, when things get too comfortable, sex can easily get moved the low priority or boring list.
Mundane vs Medical
Even if you don't think you've gotten routine with your routine, take a minute and think about your partner's responses to intercourse. Is there noticeable disinterest? Is there very little foreplay and not enough sustained stimulation? Are you having to initiate everything? On the flip side, consider your own activities and interest in sex. Have you noticed a decrease in your libido? Are your erections more difficult to maintain? This could be more than just signs of a stagnant sex life. If these conditions have been persistent for some time, you may be dealing with ED, also known as erectile dysfunction. This a medical condition that can impact your sex life for years if it's not treated. It can be hard to talk to your physician about issues regarding men's sexual health, but if you don't want to carry on without getting the satisfaction and sexual activity you desire, it might be time to open up about your concerns. Treatment for erectile dysfunction can come in a variety of ways, but something that you may be interested in a prescription for Mt. Everest. This pill combines the effects of three primary ED medications in one delivery with the intent of raising your libido, improving your erections, and creating deeper sensations and satisfaction during intercourse. Adding this to your resource list can only sweeten the deal at the end of a date night.
Date Night Done Right
Couples that have been together for some time tend to ignore date nights, as life gets busy and there seems to be no need for wooing the affections of a partner. However, a scheduled date night can help set aside a special time where you can enjoy one another's company, reconnect, unwind, and get in some intimacy. The standard dinner and movie seems to be a fail-safe, but what if you changed up a night out for a night in? There are lots of reasons to go out and about, and there are lots of reasons to stay and get busy. Depending on what you want from your date night and how much of a hurry you are in, spending a cozy night at home with a romantic movie that leans heavily toward sensual could be just what you and your partner need.
If you are one of the almost 160 million Netflix subscribers, you have access to a wide range of films that can help get your date night headed down the right track. Women are known for desiring connectivity through long walks, quiet talks, intimate meals, and sharing a snuggle on the couch, so combining the perfect movie with the perfect environment can be just the trick. Before you even start to browse this list of dirty movies that are must-see for couples looking to spice up their date night, send the kids to the grandparents and turn off the cell phones. Reclaiming passion and excitement needs to take priority.
Last Night. Wanting to play to the forbidden, this romantic drama tests the bounds of marital happiness when a husband and wife are each presented with options for an extramarital tryst. This could be one for her, with steamy scenes that can lead to you.
Blue is the Warmest Color. Known for the realistic sex scenes that could make even the most seasoned partner blush, this is a heart-wrenching story that explores the best and the worst of first love. If you are into the forbidden fruit, this lesbian love story might get things going.
Newness. Speaking to the pressures of tech and the ability to hook up at random, this dramatic romance follows a relationship generated through social media. Intense emotional and physical stressors create tension so thick you can cut it with a knife.
Sleeping With Other People. If you want to lighten the mood but still want to send a message of desire and intent, this comedy explores two individuals trying to live monogamously who unite at a sex addicts meeting. The sexual undercurrent will pull you in, creating desire with lots of visually appealing scenes.
These are just some of the more recent inclusions Netflix has made to their material, but you get the point. If you want your date night to be about something more than just a tasty meal or the same-old, unexciting token sex activity, then consider how even the smallest detail could make or break the night.
Nu Image Medical® offers a new and futuristic approach to achieving optimal health and wellness. The company has been a weight loss, anti-aging and wellness provider since 2004 and offers medically supervised programs for medical weight loss, peptides, erectile dysfunction, scream cream, and hair loss (NuDew) 
This article is for informational purposes only and does not constitute medical advice. The information contained herein is not a substitute for and should never be relied upon for professional medical advice. Always talk to your physician about the risks and benefits of any treatment. Nu Image Medical may not offer the medications or services mentioned in this article.