Dr. Constance Odom, MD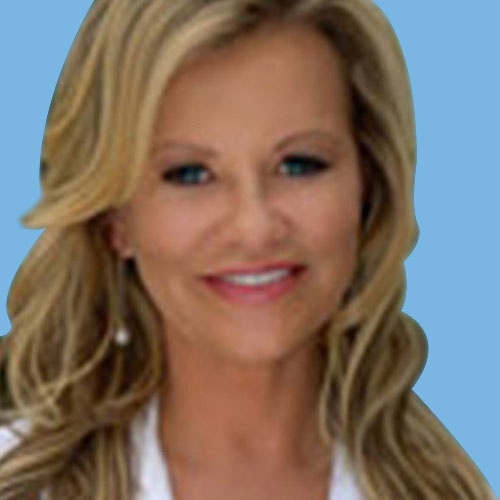 Medically reviewed by
Written by our editorial team.
Thanks to an abundance of color dyes and tinting kits, it is possible to give yourself a hairstyle that carries with any color of the rainbow. Though you might never be able to pull off pink hair or you would love to try a splash of blue, hair color seems to be uniquely tied to one's personal identity. For centuries, hair has shaped the way people view both themselves and others. In more recent studies, researchers have proved that hair colors and styles are often the basis of assumptions about the people you meet in the grocery store, ride the elevator with, or encounter as your waitress. Hair color and hairstyles often impact more than how others see us. It affects how we see ourselves.
Changing You
Walking into a salon with listless, dull brown locks and emerging an hour later with a vibrant blond bob has done more than just give you a new look. It subtly creates a new character or personality for you. Hair color has transformative powers, making you feel like a goddess or giving you a shot of courage to go after that promotion. Even though this could be a freeing and positive experience, hair colors shouldn't' be chosen lightly. Hair color should be compatible with your features, your personality, your attitude, and your outlook on life. Use your hair color to create an image or perception that you can actually maintain for the world to see. Here's a quick guide to a color combo that will impress and dazzle, without veering too far off track from who you want to be.
The Power of Blonde: This color has always held a powerful allure, even dating as far back as the earliest research to uncover the gene mutation responsible for its origin. Apparently, cavemen and gentlemen alike have always had a preference for blondes, and old European views held blonde hair in high esteem as a symbol of innocence and angelic purity. Fast forward a few hundred years, and the use of peroxide and dye made it much easier for short bobbed hairstyles or long tresses to increase their sex appeal with a platinum shade. In spite of the sexy personification of blondes, the comedic roles of Marilyn Monroe contributed to the unhealthy spread of the persona "dumb blonde." No matter what your intelligence level, you can't pull off the blond coloring when you are reserved and shy. It's an eye-catching hue, and you're going to be expected to have a personality that matches.
The Comeback for Brunettes: As American author, Anita Loos once put it, "Gentlemen prefer blondes, but marry brunettes." In spite of the attraction with blonde hair, the majority of people in the world share the brunette hair color. In spite of the vibrant personality traits associated with those who are redhaired or blonde, styling trends are showing that many are returning to their roots in the hair coloring department. Using highlight, lowlight, and multi-dimensional colors, people are creating richness and depth in what was once seen as a dull, boring color. Brunette isn't just for the shy and bookish. The color that seems to scream professionalism, poise, and stability has long been used as a way to impress a sense of sophistication.
The Popularity of Red: While less than two percent of the human family has naturally red hair, those who want to go bold opt for reddened tresses. Even bright pinks or deep auburn are derivatives of the color that is associated with vibrance, boundless energy, and social freedom. Skin tone makes it hard to pull off this color, in addition to the pressure to always be the life of the party.
The Mystique of Black: Though black hair is the most predominant color in the two most heavily populated continents, Western culture has long viewed the dark color as glamourous and mysterious. Whether natural or colored, those bearing long black locks were long thought to have exotic beauty, though the move in modern society has been to create an edgy look. With the right skin tones, you can still pull off romance, mystery, and exotic appeal with deep brown or black hair.
Defining You
It is hard to evaluate whether the tendencies are a result of genetic impact or because of the imprint of social and cultural assumptions. It could be a mix of both, as hair colors have expanded to include more than just the traditional "what you're born with" option. Associations with hair colors seem to be true whether you highlight your locks, dye your hair, or use another alteration method. Because of this unnatural influence, there could be more reaction to culture rather than nature. A word of caution, though. Continually altering your hair color through chemical applications can do damage to your hair follicles. Keeping your natural color is a way to prevent hair loss, but you can also reduce the risk by responsibly coloring your hair.  
Nu Image Medical® offers a new and futuristic approach to achieving optimal health and wellness. The company has been a weight loss, anti-aging and wellness provider since 2004 and offers medically supervised programs for medical weight loss, peptides, erectile dysfunction, scream cream, and hair loss (NuDew) 
This article is for informational purposes only and does not constitute medical advice. The information contained herein is not a substitute for and should never be relied upon for professional medical advice. Always talk to your physician about the risks and benefits of any treatment. Nu Image Medical may not offer the medications or services mentioned in this article.