Dr. Constance Odom, MD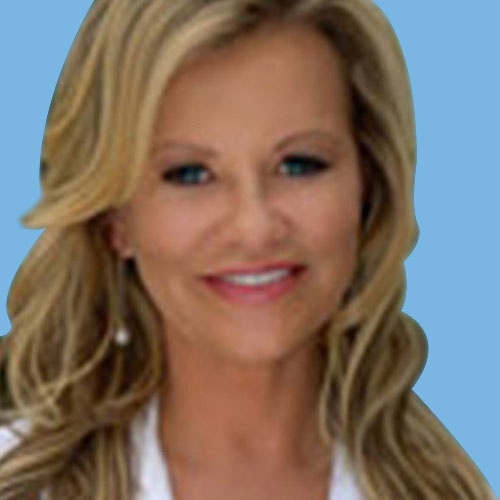 Medically reviewed by
Written by our editorial team.
Should you feel tempted to hide your true self under a ball cap, hoodie, or beanie on your next date, the end results will probably not bode well in your favor. Don't feel judged; it is totally understandable. Trying to cover up a receding hairline or a bald head is an act of self-preservation, but sometimes it is better to just put the real deal out there on that dating app than trying to subtly drop that hint later. Let's face it- you won't be able to hide your hair problems for very long. What is truly sad about the entire situation is the stigma that society tends to have towards balding or thinning, especially when it isn't something that people can completely control.
The Struggle
Having a relationship can make everything in life seem so much easier, but trying to get to that part can be a nightmare. Especially if you struggle with either male or female pattern baldness. Though there is a lot of emphasis on being body positive, being hairless still causes major concern when you enter the dating scene. In fact, there have been several social experiments where men try to gauge which looks or styles receive the most interest on popular dating sites, moving between clean-shaven, bearded, bald, and a well-manicured goatee. While it would be nice if all bald men received the same attention as sexy stars like Dwayne Johnson, Jason Statham, or Bruce Willis, those with the least amount of hair have often found themselves with the least amount of attention. This is especially true with one-dimensional dating apps where a brief bio and picture are supposed to capture the essence of who you are.
The Scandal
One of the more subtle attempts to secure female interest in spite of a thin hairline is hatfishing. While this trick has been around for years, cultural slang officially picked up the term in 2014. Before it became popular, wearing a fitted ball cap only demonstrated your sports enthusiasm, but now, you receive instant judgment for your real intentions. Hatfishing is where the hairline (or most of the head) is strategically obscured either in person or in profile photos. The questions loom in potential swipes or matches. Is there a bald spot under there? Why is he hiding his temples? Was it really that cold out or does he not have any hair? If the question seem harsh and judgmental, there are actually men who have tried to pull the wool (or ball cap) over a date's eyes about their hair struggles. But this still isn't the real problem. The real scandal comes from the judgment and avoidance that is passed to those who can't help the situation on top of their head.
The Solution
What a relief it will be when all those that struggle with hair loss find out about the treatment options available to them. There are several medications known to be effective at both reducing loss and encouraging new growth, and hair takes the best of these medications and puts them into one product. With minoxidil, your hair follicles will be moved back into an active growth phase, while ketoconazole will combat baldness and finasteride prevents additional hair loss. There are other factors that can impact how much hair you lose, and making changes to your diet and hair care routine can also help preserve what you've got up top.
The Success
Honesty is always the best policy when it comes to starting a new relationship, and you really should strive to set the tone for your next date with unashamed acceptance of who you are. Your looks are just one part of the package, and there is nothing wrong with letting your personality and sense of fun be the main attraction. It is much harder to let those areas shine through a dating app, which is why many men choose to cover up the shiny spots for their online profiles. In studies, women admit that it is a lot harder to accept a guy being bald in a photo but yet don't like being lied to or misled. The concern with deception is the overall intention, but for men, it's just about being given a chance. In their argument, they say women tend to exaggerate or mislead on their height and weight in photos, as well as present a picture that is several years old or has a professional make-job going on. At the end of the day, being comfortable with who you are, whether single or in a relationship with or whether you are bald or boasting a thriving head of hair, is the best way to reveal your true self.
Nu Image Medical® offers a new and futuristic approach to achieving optimal health and wellness. The company has been a weight loss, anti-aging and wellness provider since 2004 and offers medically supervised programs for medical weight loss, peptides, erectile dysfunction, scream cream, and hair loss (NuDew) 
This article is for informational purposes only and does not constitute medical advice. The information contained herein is not a substitute for and should never be relied upon for professional medical advice. Always talk to your physician about the risks and benefits of any treatment. Nu Image Medical may not offer the medications or services mentioned in this article.