Dr. Constance Odom, MD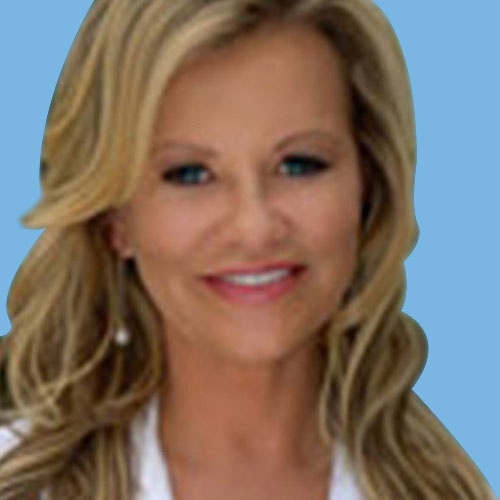 Medically reviewed by
Written by our editorial team.
Leaving the salon with new hair color is an instant confidence booster and mood lifter. Unfortunately, those good feelings don't always last, especially when you can't get back to the salon to touch up your hair color. The coronavirus pandemic has had salons and stylists closed for weeks now, and unless you were able to successfully use an at-home hair dye, your roots are probably showing through. The desperate need for color might be driving you insane, and with the news of lifted business restrictions, you know that help is on the way. However, you could still have a few weeks before you can get an apportionment, so here are some root cover-ups tips that you can try while you are waiting.
1. Use Temporary Root Cover-up Spray
Since you are going to be trying for an appointment within the next few weeks, a temporary concealer spray could hold you over. There are eight shades available through the L'Oréal Paris Magic Root Cover Up, and the lightweight spray dries and colors in just three seconds. There is no sticky residue or smudging, and the color is clean until your shampoo. You can apply it as needed since the formula is free from chemical dyes, peroxide, and ammonia.
2. Use a Touch-up Pen
Even though everyone is spending most of their time at home these days, you don't need to confine your root touch-up to your bathroom vanity. Use can use a touch-up pen to hide grays that seem more noticeable because of the way your hair is styled. With a pen, you can lightly dab color onto your hair and use gentle strokes to blend in the color. The pen coloring dries quickly, making is a touch-up that you can do on the go whenever that glance in the mirror says you need it.
3. Use a Permanent Color
If you are feeling brave, a permanent root color can help prolong your clever root disguise. You can hair coloring kits specifically formulated for root touch-ups at major beauty supply retailers, and you can have fresh-looking color in as little as 10 minutes. Since these are more readily marketed, you can find many colors to fit shades from auburn red to jet black. Do be sure to follow the instructions on the package to get the desired results.
4. Use a Slick Hair Style
If you only have a few weeks to wait, skip the DIY root coloring and try a new hairstyle. If you have long hair, trying putting it into a slicked-back bun. You can use a hair gel to get your hair in place, then pull your hair into a high ponytail before wrapping around into a bun. You can secure the look with bobby pins. Though this is a chic way to help hide the peeps of gray from your roots, wearing your hair in a tight style for long periods of time or routinely can lead to breakage and hair loss. You could alternate between having your hair pulled back into a bun or worn down and kept in place with a trendy headband or hair accessory.
5. Use a Different Part
Parting your hair down the middle is the most noticeable exposure of gray roots. Changing your part can conceal the grays, with a deep side part offering maximum root coverage. As an added benefit, side parts give your hair the illusion of more body. This is a great option for those that struggle with fine or thin hair that often looks flat. Use a spritz of styling spray or hold to keep the hair in place.
6. Use Highlights
You can use your salon visit to help cover the grays, but by adding highlights to your hair, you can keep the grays less visible for a longer period of time. There are also at-home highlighting kits that will do the same thing, but you will want an extra pair of hands around to help you. If you have dark-colored hair, it will take more work to achieve a highlighted look, since your hair will need more bleaching.
7. Use a Hat
If all else fails or you really don't want to put time or money into touch-up, the easiest and cheapest fix is wearing a hat. You can use a baseball cap or one that is more stylish. However, as with a tight hairstyle, too much hat head can be damaging to your hair. This should solution should be interchanged with others to preserve the health of your hair.
Gray roots can be frustrating or even embarrassing, but lots of people are dealing with color loss since salons have been closed because of COVID-19. Try some of the tips while you wait on your next appointment, or simply embrace the natural look for a few more days.
Nu Image Medical® offers a new and futuristic approach to achieving optimal health and wellness. The company has been a weight loss, anti-aging and wellness provider since 2004 and offers medically supervised programs for medical weight loss, peptides, erectile dysfunction, scream cream, and hair loss (NuDew)
This article is for informational purposes only and does not constitute medical advice. The information contained herein is not a substitute for and should never be relied upon for professional medical advice. Always talk to your physician about the risks and benefits of any treatment. Nu Image Medical may not offer the medications or services mentioned in this article.