Dr. Constance Odom, MD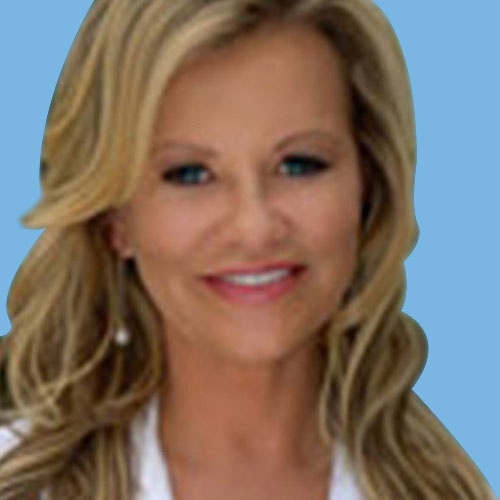 Medically reviewed by
Written by our editorial team.
Worrying about your workout shouldn't include what to do about your hair. You should be focusing on stretching, the right techniques, and your heart rate, but sometimes your hair won't cooperate. Men and women alike have to worry about their hair and its compatibility with their fitness routine, either how it will interrupt it or how it looks once your done your HIIT cycle. The struggle for great hair is real, especially when you are in and out of the gym.
Skip the Ponytail
Many ladies will use a ponytail to gather back their long locks, but this isn't a fool-proof hairstyle for the gym. The hair along the side of your head can work its way out and down into your face, but consistently pulling your hair back tight can weaken the roots and create problems with hair loss. The hair under the ponytail can also become tangled, being pulled in too many directions and leading to hair care frustrations. Fortunately, there are several styles that those with longer hair can try, adjusting what you choose to intensity of the workout you will be doing.
Low Sweat Level. If you are in a pilates class or will be doing low-strain yoga, style your hair into braids. Your hair won't get too sweaty from these activities and will have a nice bounce when you take them out post-workout. You can get the same look with curly or textured hair that is pulled up into a loose bun or Bantu knot. Think Princess Leia buns during your workout and channel the force for extra impact.
Medium Sweat Level. A spin class or dance cardio session gets things going a little more, so a side braid or a bun will work. When choosing your hair elastic, consider Blax products, since they won't pull on the hair or cause it to tangle. A ponytail will work here as well, but braiding it and wrapping it around into a bun will give it some extra texture if you are letting your hair down once you leave the gym.
High Sweat Level. Things like CrossFit or Bootcamp classes are going to really get you into a sweat, but a hair wrap or a sweatband can keep things at bay. Make sure you are using a sweat-wicking headband, and keep it in place until your hair is completely dry. You can use a hairdryer if you want to dry it out more quickly.
Rethink Your Routine
Because you will be sweating and working yourself into a tizzy, you may need to rethink your morning hair care routine. This goes for both men and women. There are several things you need to keep in mind about gym hair. First of all, you don't need to shampoo your hair each morning. If your preferred workout is heavy cardio each day, then you should only wash your hair two to three times each week. You can rinse your hair between washes to help clean it, but you don't want to use a harsh product. Excessive sweating will weaken your hair strands and shorten their life spans. By skipping the shampoo, you can keep moisture in and prevent your strands from drying out and breaking off. Use a moisturizing product each day to keep your hair hydrated. Don't try to use dry shampoo after your workout. Dry shampoo is meant for dry hair, so using it with hair that is wet leaves behind a cake-like residue. If you want to prep your hair for the workout, use the dry shampoo beforehand. It can help absorb any sweat released.
Secondly, don't always rush to get rid of your post-workout hair. Your hair needs sebum, the natural oil, to moisturize hair and keep the strands shiny and strong. Sweat is another byproduct of an intense workout, but this too can be good for your hair. Sweating at the scalp will help unclog your hair follicles and promote new hair growth. There could be a build-up in the pores of your scalp that are stunting the growth of your hair. Your sweat has salt in it and leaving the salt too long on your hair can cause damage when it interacts with keratin. Unless you are going to be hydrating your hair with a quality moisturizer, avoid rinsing your hair with hot water and blow-drying your hair with a high heat setting. Instead, mist cold water to help remove the sweat and gently blow dry with a cold setting.
Working out with your hair in your face is frustrating, but so is letting a ponytail stick to the sweat dripping down your neck. Put as much thought into your hair care as you do your workout for a great appearance during and after your time at the gym.
Nu Image Medical® offers a new and futuristic approach to achieving optimal health and wellness. The company has been a weight loss, anti-aging and wellness provider since 2004 and offers medically supervised programs for medical weight loss, peptides, erectile dysfunction, scream cream, and hair loss (NuDew) 
This article is for informational purposes only and does not constitute medical advice. The information contained herein is not a substitute for and should never be relied upon for professional medical advice. Always talk to your physician about the risks and benefits of any treatment. Nu Image Medical may not offer the medications or services mentioned in this article.