Dr. Constance Odom, MD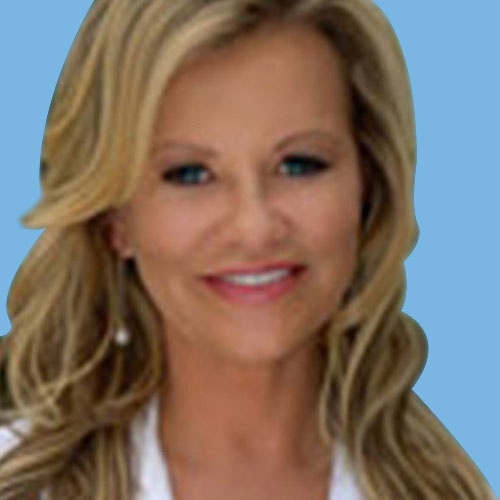 Medically reviewed by
Written by our editorial team.
The global community has been dealing with shelter-in-place restriction for several weeks now, and thousands of people are growing anxious over the inability to get a long-overdue haircut. A hair care routine is an important part of an individual's lifestyle, and even though people aren't getting out and about like they are used to, there is still a desire to look good. When you can't get out to your stylist or your barber, this might feel impossible.
The Haircare Crisis
The world might be struggling to get a handle on the coronavirus, and though not as severe as a deadly illness, there is a hair crisis going on as well. Barbershops and salons have been closed weeks, and while it's hurting the stylists, barbers, and small business owners, people are struggling to overcome bangs that are hanging in their eyes, hair tickling their ears, or unsightly ragged and split ends. Whether curvy, straight, thin, or voluminous, people everywhere are looking for a way to control their hair and make it look good without professional help.
The DIY Haircare
Many people are turning to DIY solutions for their hair care needs during the lockdown, including cutting their own locks. Scissors and clippers are being picked up by those who've never even trimmed a Chia pet, yet in their frustration try to tame their own mane. Wahl, the leading hair clipper supplier has experienced a 287% increase in their website traffic, which has also created a back-order on electric shears until the end of April. Washington, Connecticut, New Jersey, Virginia, and West Virginia are some of the states with the highest number of order placements for DIY hair tools. It's not just the average Joe looking to trim down the locks and change up the hairstyle. There have been several celebrities that have taken to try their hand at cutting their hair, mostly for the entertainment of their fans. Singer Pink shared a picture of her uneven buzz cut on social media, while CNN's chief medical correspondent Dr. Sanjay Gupta tweeted a picture of the shears that he intended to use on his hair. With access to video how-tos on YouTube, many people are bravely facing the mirror to take a little off the top.
The Danger in Home Efforts
While it can be frustrating to wait on the shelter-in-place to be revoked in order to get an appointment with your barber, waiting patiently and leaving your hair alone is the best thing to do. Shaggy hair is happening all across the world, so there should be no rush to grab a pair of shears. Trying to cut your own hair, even if you are just giving it a trim, could lead to damage and a failed style. There are four reasons why you shouldn't try to DIY your hair.
The Results. It doesn't matter how many times you watch that YouTube tutorial, you probably won't get the look you wanted. Stylists and barbers have had training and years of experience, so their work is more effortless and accurate. If you make a mistake, you may be waiting a while before someone can fix it.
Split Ends. Many people don't have the tools they need to cut their hair properly. The usual choice is to head to the kitchen for the pair of scissors and just start trimming away. Through hair is fairly easy to cut through and can be done with regular scissors, it doesn't mean it should be cut this way. Household scissors often have dull blades, which can lead to split ends of the hairs get trapped between the blades. A good trim is supposed to prevent and reduce split ends from occurring, not cause them. When you expose your hair to habits that can cause damage, you increase your risk of hair loss and unhealthy hair.
The Solution. For those that try to cut their own hair, the final results may look nothing like your original hairstyle. For some, the uneven nature of the lines could lead to a solution that is drastic and unexpected. When you are finally able to meet with your barber or head to the salon, you might need to have several inches cut off to restore your hair to a workable style. This could alter your appearance in a way that you find unflattering.
Try to Wait It Out
These few weeks could be great for the health of your hair, especially if your routine involves a lot of heat styling and products. Giving your hair a rest allows your follicles to retain much-needed nutrients and grow stronger. Healthy hair is good-looking hair, so taking advantage of these few weeks off can have your hair in great health when you head to the barbers once the quarantine is lifted.
Nu Image Medical® offers a new and futuristic approach to achieving optimal health and wellness. The company has been a weight loss, anti-aging and wellness provider since 2004 and offers medically supervised programs for medical weight loss, peptides, erectile dysfunction, scream cream, and hair loss (NuDew) 
This article is for informational purposes only and does not constitute medical advice. The information contained herein is not a substitute for and should never be relied upon for professional medical advice. Always talk to your physician about the risks and benefits of any treatment. Nu Image Medical may not offer the medications or services mentioned in this article.