Dr. Constance Odom, MD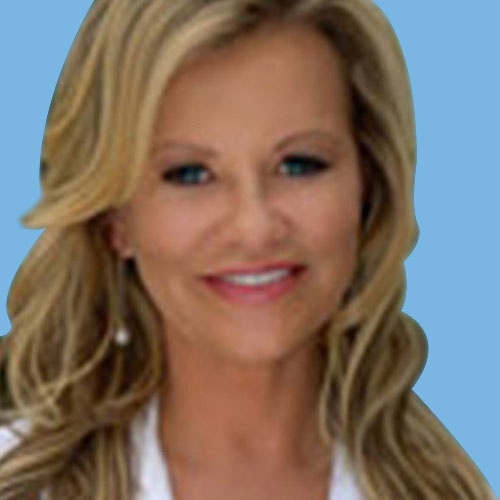 Medically reviewed by
Written by our editorial team.
It's not just a large, colorful mane that needs taming on the top of your head. For many, it is a symbol of ethnicity, social status, identity, and for some, shame. A healthy head of hair has long been used to define people, personalities, and overall ratings of attraction, though many of these perceptions are arbitrarily based on some social-cultural trend. For better or worse, hair has meaning. Those with long, luscious locks tend to be viewed more favorably than those who are suffering from hair loss. Hair can influence a lot of things, and there have been times throughout history when hair caused national scandals. Many politicians have come under scrutiny for the great lengths they took to preserve their hair- whether it was style, color, or the actual strands themselves. Here's a look at those times when hair becomes the talk of the town (or country).
French President Francois Holland
Inspiring the hashtag #CoiffeurGate, citizens of France struggled to understand how the underwhelming and normal-looking hairstyle for their head of state cost close to 11,000 U.S. dollars. President Holland had attempted to paint himself as an ordinary guy with a lot of political power, but after the newspaper Le Canard Enchaine published the details on the outrageous cost of his personal stylist, that image was tarnished. The result was endless internet memes circulating what hairstyles would be worth paying that much money for. In short, none of them.
Former Democratic Presidential Candidate John Edwards
Not only did Edwards face serious public backlash for his extramarital affair during his now-deceased wife's struggle with breast cancer, but he also came under scrutiny for disclosing that upon two separate times he spent $400 for a haircut. While then running as a presidential candidate on a platform that included alleviating poverty, Edwards undermined his credibility with his lavish spending on his locks. His personal hairdresser admitted to increasing the standard cost of $150 to include travel expenses to meet with Edwards each time a cut was needed. One such trip cost Edwards $1,250 since the hairdresser had to miss two days of work to accommodate Edward's schedule and location. Following his fall from political grace, a photographer caught Edwards at a walk-in chain salon where the cost of a man's cut was just under $13.
Former Secretary of State Hillary Clinton
The men aren't the only ones dealing with public criticism over their hair. Hillary Clinton both laughed and complained about the attention her hairdo's garnered in the press. On one occasion in 2014, she jokingly mentioned that she had contemplated titling her memoir about her role as secretary of state "The Scrunchie Chronicles" over the constant debate her hairstyles triggered. Clinton favored a no-frills, no-hassle ponytail tied back in a scrunchie as she made her way on a whirlwind tour over 112 countries during her time as the nation's top diplomat. However, she was also criticized for having a hair appointment at the exclusive John Barrett Salon in New York City. Though her bill for the appointment was never leaked, as standard cut-and-blow dry would set the average person back around $600. Quite a contrast to a campaign pledge that promoted helping the average working American.
President Donald Trump
You can't mention political hair scandals without bringing up the gravity-defying comb-over of current President Donald Trump. During and after her failed presidential bid, even Hillary Clinton mentioned the grand-scale talking points of the hair that become mare famous than hers. There has been speculation that Trump has had hair implants or wear a toupee in order to achieve the unique looks that mysterious stays perfectly in place. Former ABC anchor Barbara Walter once joked that the hair seemed very real, and for good reason. Trump's personal physician has made it public that Trump does use medication to enhance the growth of scalp hair.
Former British Prime Minister Tony Blair's wife Cherie Blair
Though many years ago, the English equivalent of the United State's First Lady became the subject of intense ridicule when it was reported that she spent just over $2600 on a hairstylist during a G7 meeting in the United States. According to the spokesman for the British government, Mrs. Blair had paid the costs herself in order to be well-presented at her first summer. The excessive cost came from flying the stylist Andre Suard to Denver for four days in order to style Mrs. Blair's hair.
For the average person, a good-looking head of hair doesn't take a luxury budget to cut, style, and color. It also doesn't end up on the front pages of the news when something goes amiss.
Nu Image Medical® offers a new and futuristic approach to achieving optimal health and wellness. The company has been a weight loss, anti-aging and wellness provider since 2004 and offers medically supervised programs for medical weight loss, peptides, erectile dysfunction, scream cream, and hair loss (NuDew) 
This article is for informational purposes only and does not constitute medical advice. The information contained herein is not a substitute for and should never be relied upon for professional medical advice. Always talk to your physician about the risks and benefits of any treatment. Nu Image Medical may not offer the medications or services mentioned in this article.