Dr. Constance Odom, MD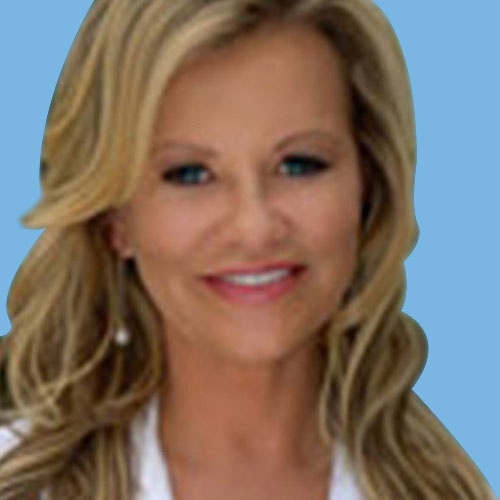 Medically reviewed by
Written by our editorial team.
You've heard the saying about wanting a champagne lifestyle on a beer budget? Well, there is a lot that wishful thinking that goes around in life. Maybe you want a fancy vacation but your budget says need to play a staycation. There can even be those dilemmas of cash crunches when it comes to taking care of your hair health. Now, you may be thinking that there is no way you are going to invest in your hair when you would rather save up money for that dream vacation. Do you realize the long-term effects of ignoring your hair and letting it just swish and float through life? Have you ever thought about how hair loss can impact your life? You might want to start thinking about why you need to spend some time with your hair.
A Common Condition
Did you know that shedding, thinning hair, and balding effects or will affect 638 million people within the United States and another 147 million people around the world? When you experience a few strands falling out each morning, there is usually no cause for concern. However, when your hairline starts to recede, your part starts to widen, and patches of scalp are starting to show through, your head is experiencing a pretty serious problem. As of the current research and treatments on the market, losing your hair is treatable, moderately reversible, but not completely curable. Lifestyle factors, genetics, diet, and mental health can also be factors that contribute to a loss of hair. This is why taking care of your hair is such a good idea, even when you don't think you have the money to do so. Fortunately, there are ways to improve your hair's health that won't cost a trip to the salon.
1. Maintain Your Hair Cut
Many people rely on their stylists for a deep shampoo, cut, and color, but stylists can do much more than massage your scalp. Whenever you do go for your stylist appointment, ask about a cut that is right for your hair type and your style, but also ask what you should do to maintain the look. They can tell you about products or styling aids that work with your hair and not against it. Be sure to get a regular trim done if you want to keep your ends healthy and growing. Short styles should be touched up every four to six weeks, while longer cuts can go between six to eight weeks before a trim is needed.
2. Choose Products Wisely
Take advantage of the knowledge your stylist can share about hair products that create volume, replenish nutrients, or moisturize the scalp. For thin hair, volumizer creams or sprays can be what you need to recreate a healthier and fuller look. If your hair has been damaged, ask about products that help with repair dry or frizzy hair. You can incorporate these products into your morning or evening hair care routine, making a difference in how healthy your hair will be.
3. Wash Less Frequently
In addition to saving some on your water bill, washing your hair less frequently actually encourages better hair health. Washing your hair every day is said to be one of the worst things you can do your hair especially if you are using hot water and a harsh shampoo. This process removes the natural oils from your hair, which can cause hair strands to turn brittle and dry. These can crack and fall out. I feel there is too much buildup in your hair, you could opt for a rinse between washing days to help remove any dirt. There are some dry shampoos on the market that you can use that more beneficial than a full hot water wash. Be sure to use dry shampoo sparingly.
4. Buy Quality Tools
With some things, the more expensive the brand, the better the results. With hair care products, you will be better off buying more expensive hot tools as they will do less damage to your hair.  Consider a quality blow dryer, flat iron, or curling iron. Even though they may burn out after some time, the money you will save in hair care needs is worth the extra investment.
5. Administer a Blowout
The way you blow-dry your hair is important to hair health and looks. The right combination of heat and direction is what creates a successful blowout. Get as close to your hair as possible without touching the strands, and using a comb or brush, move in the direction of the roots to the tip. This creates sleek, shiny hair, without the damaging effect of heat. It can also release tension that has built up in your hair from your style.
If your problem is worse than just dry or damaged hair, and you have been dealing with hair loss, there are medications that can be used to stop the loss and improve your hair's growth ability. While your stylist may be able to tell you about areas on your scalp that seem to be thinning or balding, you may also notice the condition if you have been seeing more hair lying in the drain or on the vanity recently. Using the right growth products at home can help create the head of hair that your stylist loves to cut and style.
Nu Image Medical® offers a new and futuristic approach to achieving optimal health and wellness. The company has been a weight loss, anti-aging and wellness provider since 2004 and offers medically supervised programs for medical weight loss, peptides, erectile dysfunction, scream cream, and hair loss (NuDew) 
This article is for informational purposes only and does not constitute medical advice. The information contained herein is not a substitute for and should never be relied upon for professional medical advice. Always talk to your physician about the risks and benefits of any treatment. Nu Image Medical may not offer the medications or services mentioned in this article.