Dr. Constance Odom, MD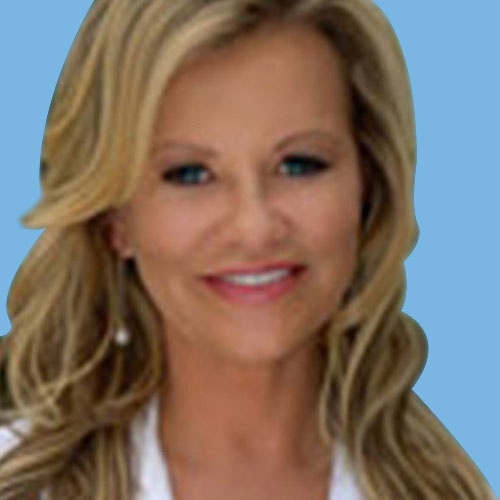 Medically reviewed by
Written by our editorial team.
Despite the still-present threat of the coronavirus, citizens and communities across the nation are demanding their freedom back. Shelter-in-place orders and social distancing guidelines have worn thin the patience of the American public, and many are clamoring to go back to their normal lives and routines, whatever those may be. Tempers are flaring as some state governments have relaxed their approach to COVID-19 response measures while others have extended their guidelines until mid-June. With the national government deferring rulings and restrictions to the state-level legislators and government officials, there hasn't been a "one size fits all" publication of safety guidelines for re-opening the different parts of the American economy. This has led to confusion, increased fear, and at times, total chaos.
A Bad Hair Month (or Two)
Since you haven't been able to go anywhere the past few weeks, you may not have noticed how your appearance has changed. Perhaps the stress of working from home and trying to manage all your children's schooling has created a load of stress. This mental burden could have turned some of your hair gray a bit prematurely or even created more noticeable hair loss. Your once-beautiful color has faded into uneven streaks, and your hair may crack and split in protest whenever you run a brush through it. The lack of routine makes it easy to avoid or forget about personal hygiene measures, especially when you were used to having your hair cut, colored, or styled at a salon or barbershop.
Getting Some Help
For the past two months, your hair has been on its own. For what's worth, no one expects it to look fantastic. In fact, the stylists and barbers are counting on your hair to be a total wreck. These are some of the small businesses that were forced to close in order to slow the spread and flatten the curve of COVID-19. Now that restrictions are starting to be lifted in some states, these individuals are ready to get back to work making American beautiful one head of hair at a time. They have been without income for the past few weeks, and many of them need the opportunity to take care of your hair so they can take care of their family. For those that will be opening, there are state requirements that have to be met in order to keep you and everyone else safe and healthy throughout the process. These changes will create a bit of a different experience, so here's what you need to know.
Clear Cut Guidelines
There will be different guidelines for barbershops and cosmetology salons according to their state of operations, but all of the guidelines are aimed at reducing the threat of contracting a communicable illness like COVID-19. The state of Georgia has published some very specific requirements for barbers and stylists, and it is safe to safe to say that you can expect similar procedures wherever you are headed for your appointment. These adjustments may be temporary, but there is no way to know for sure.
Physical Health. Salons and barbershops may require that all employees have their temperature taken each day before entering the shop. They may also be required to take the temperature of each client that will be entering the salon/shop. More than likely, it will be a touchless infrared thermometer. If your temperature reads above 99 degrees (F), you may be turned away. You may also be required to answer specific health questions such as "have you had a cough?" or " are you living with anyone who is sick or quarantined?" to name a few. The employees of the salon may be wearing masks and/or face shields, and they may require that you wear a mask as well.
Social Distancing. In order to follow social distancing guidelines, salons/shops may have a limited number of appointments each day. Waiting areas may be closed completely or have a limited number of spaced-out chairs for clients. You may even be asked to wait in your car until your appointment. The salon or shop may have hung dividers between booths to further create distance between patrons. You will be given a clean cape during your appointment, and many salons/shops are working with disposable capes in order to reduce the spread of germs.
The salons and shops have been given strict guidelines on when and how everything in the shop is to be sanitized. The cleaning products are to be EPA registered as bactericidal, fungicidal, and viricidal. This includes how often employees wash their hands. The employees may be wearing disposable smocks and gloves during the appointment.
Your hair could probably use some TLC by a stylist or barber, so don't your fear of COVID-19 keep you from scheduling an appointment.
Nu Image Medical® offers a new and futuristic approach to achieving optimal health and wellness. The company has been a weight loss, anti-aging and wellness provider since 2004 and offers medically supervised programs for medical weight loss, peptides, erectile dysfunction, scream cream, and hair loss (NuDew) 
This article is for informational purposes only and does not constitute medical advice. The information contained herein is not a substitute for and should never be relied upon for professional medical advice. Always talk to your physician about the risks and benefits of any treatment. Nu Image Medical may not offer the medications or services mentioned in this article.