Dr. Constance Odom, MD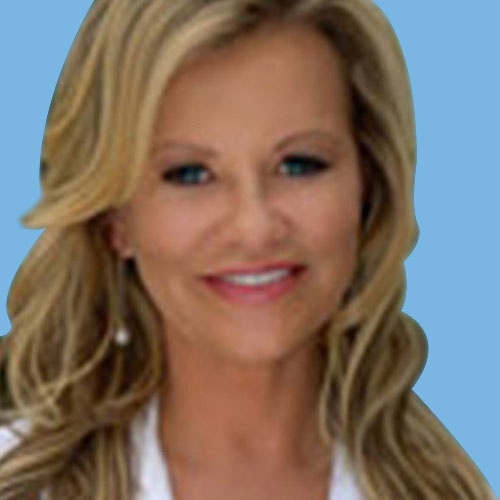 Medically reviewed by
Written by our editorial team.
For parents all across the country, hair loss isn't something they are attributing to aging right now. It's a matter of them pulling and tugging at their hair as they try to keep their houseful of kids entertained. Many parents have been able to depend on the school system and childcare centers to keep kids occupied while they are work, but all of those plans have been turned upside down. Don't feel like you're the only one stressed to the max about keeping up with your work at home while still keeping your kids educated and busy. Most of the nation is feeling the strain.
Move Away From Technology
The easiest thing to do for kids that are stuck inside is to hand them a tablet or internet-connected device for games and video streaming. While this is an option, this isn't the healthiest and most productive way to keep your children from tearing each other apart. The data shows that too much screen time and poor choices in content can lead to issues with obesity, violence, behavioral problems, irregular sleep schedules, and a loss of social skills. There are appropriate amounts for the different age ranges, and experts recommended that you have a strong strategy and system in place when you allow technology to entertain your kids.
Plant a Garden
With spring getting ready to make a difference in the landscape, now is the perfect time to engage your children in the educational but productive activity of gardening. Getting out in the sunshine improves the mood and spirits, but planting flowers or potted vegetables is a way to keep your kids busy. You can start awn indoor herb garden or you can attempt window boxes.
Create a Game Box
There are a lot of things your child can do without others, and you can create a game box to explore these opportunities. If your job requires you to attend a video conference, you can send your kids to their rooms and have them stay entertained with the contents of their box. You can fill them with age-appropriate materials, like coloring books, word search activities, puzzles, or playdoh. Your child may not be a fan at the beginning, but it gives the chance to have some quiet time for at least an hour or so every day.
Craft a Menu
One thing that spending extra time at brings is more meal opportunities. Rather than just sitting your kids down to a bowl of cereal or some instant noodles, sit around and have each child make a menu of their favorite items. With enough notice, you can have your next grocery run focus on those foods and choices. However, the key to this activity is letting the child that picked out the meal help you with the preparation. Not only does it give them a good culinary education, but it also gives a creative way to pass the time.
Design a Treasure Hunt
If you have been limiting access to screen time, you need another way to keep their brains functioning and developing critical thinking. You can create a scavenger hunt for both indoor and outdoor objects. With the help of the internet, you can find pre-arranged sheets with objects commonly found in nature and the home that you can print off and distribute. Since Easter is coming up, you could forgo the traditional Easter egg hunt and develop a scavenger hunt instead. The final clue can lead to Easter baskets or another family treat.
Game Night
Even if your kids have never played UNO before, it doesn't take a great deal of time to learn the game. Schedule a game night once a week, and either learn new games together or have your children take turns picking their favorites. If you don't have a lot of board games, you could even do a video game competition with the Wii or Kinect. As a parent, you may be terrible at video games, but if it gets your teenager to commit to game night, then the sacrifice will be worth it.
Set Up the Olympics
More than likely, the 2020 Olympics are going to be on hold, just like the rest of the sporting events and leagues. You can create your own Olympics in your backyard, with a different competition each day of the week. You can set up things like a ring toss, the long jump, relay races, weight lighting, and any other creative thing you imagine. You can have an awards ceremony at the end of the games and crown a family champion.
To be fair, trying to entertain your kids for several weeks can be tough, especially when you have little time to prepare. Fortunately, these ideas can be done in a jiffy and help eliminate the stress of untangling a couch of squabbling children.
Nu Image Medical® offers a new and futuristic approach to achieving optimal health and wellness. The company has been a weight loss, anti-aging and wellness provider since 2004 and offers medically supervised programs for medical weight loss, peptides, erectile dysfunction, scream cream, and hair loss (NuDew) 
This article is for informational purposes only and does not constitute medical advice. The information contained herein is not a substitute for and should never be relied upon for professional medical advice. Always talk to your physician about the risks and benefits of any treatment. Nu Image Medical may not offer the medications or services mentioned in this article.