Dr. Constance Odom, MD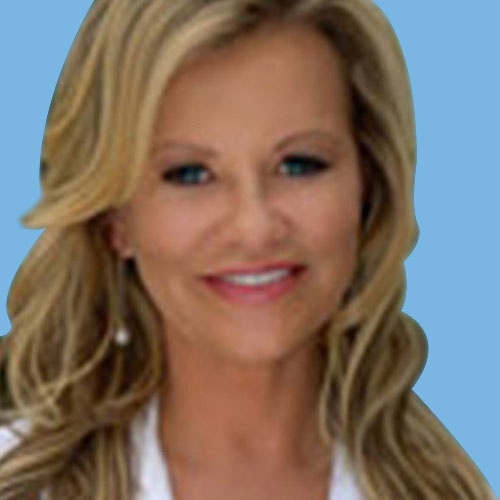 Medically reviewed by
Written by our editorial team.
Up until recently, wigs were almost exclusively viewed as a necessary evil for those that dealt with hair loss (either from their age or due to illness), as a costume accessory for those in film or during Halloween, or as a part of an old tradition. Older generations of African American women often wore wigs back during the 1960s and 1970s, as a signature part of an outfit or preservation of a culture. Now, wigs are taking blacks, white, gay, and straight by storm, becoming just another way to extend your personal style. Wigs have been seen just about everywhere, from Hollywood to the catwalks and to the treatment centers of cancer wards across the nation, though they are recognized as being a fashion accessory now. Pop culture, in particular, has had a lot to do with the destigmatizing of wigs.
Wigs on the Set
In January of 2020, Tyler Perry came under some controversy over the use of wigs in his Netflix thriller "A Fall From Grace." For Perry, it is important that his characters are separate from the actor that portray them. For instance, actor Mehcad Brooks is bald in real life but wore a high top wig on screen. Perry and Crystal Fox, leading actress for the film, also clashed over the use of wig in one of the scenes. Fox believes that hair is very important to the journey for a woman of color and that the look needs to be just right when portraying an individual or situation on screen. In RuPaul's Drag Race, wigs also took center stage, with season nine winner Sasha Velour using a wig reveal to impress judges and skyrocket to stardom. In "How to Get Away With Murder", star Annaliese Keating removed her wig in another nod to black culture.  The wig industry has exploded with participants, made up hair merchants, wig-knotters, and wholesalers. They can be found just about anywhere online, with beauty and accessories categories including both full head wigs and hair extensions. The global market for hair extensions and wigs is expected to reach revenues that exceed $10 billion by the year 2023. Wigs are no longer just for media stunts, a costume context, or those who want to cover up balding. Culture has now normalized wigs for an everyday context, and many magazines attribute this shift in perception to Kylie Jenner's use of wigs. However, black women have also done much to improve the acceptance of wigs in mainstream culture.
The Wig Industry
Wigs became a source of both inspiration and convenience, letting black women enjoy new styles without having to manipulate or damage their hair in the process. At the same time demand for wigs increased, technology in wig construction and materials changed to create hairpieces that are so real they are often virtually undetectable. The options are endless in color, style, and type. There are 360 frontal wigs, lace front wigs, and U-part wigs. Hairstyles that would take hours to achieve can, like microbraids, are now easily popped on. There are many marginalized groups who take advantage of wigs, especially as the natural hair movement and hair health have grown in popularity. Wigs are now being tailored to the needs of the consumer, whether it be textured extensions or wigs that reflect the authenticity of a natural hair type. Bobble hats with hair attachments are popular in Chinese cultures, but with the launch of 'The Wig Hat', the in-a-pinch hairstyle becomes more accessible to curly hair types. The industry has a lot of room for growth, especially as other ethnicities start to explore natural textured wigs.
The Shift in Perspective
Wigs aren't a new thing, but the perception of their use has completely changed within the last few years. It used to be that A-list celebrities had their stylist sign confidentiality agreements concerning their wig-wearing habits, but now, celebrities are letting their wigs out of the closet. Kylie Jenner and Khloe Kardashian are just two of the many that have proudly displayed their wig closets to the world. The use of wig has moved past a corrective measure for an expected appearance or to push past the stigma of hair loss and baldness. Now, celebrities have taken wigs and used them as a way to stand out rather than obscure some dark hair secrets.
There may be some concern that the consistent use of a wig could damage the underlying hair on the scalp. By protecting your hair, making sure it is thoroughly dry and free from tangles before putting on a well-fitting hair cap and fitted wig, you won't create irreparable damage to your hair. You don't want to suffocate your hair or let the scalp breed bacteria. Good hair hygiene is still needed, no matter how long it is covered by a wig.
Nu Image Medical® offers a new and futuristic approach to achieving optimal health and wellness. The company has been a weight loss, anti-aging and wellness provider since 2004 and offers medically supervised programs for medical weight loss, peptides, erectile dysfunction, scream cream, and hair loss (NuDew) 
This article is for informational purposes only and does not constitute medical advice. The information contained herein is not a substitute for and should never be relied upon for professional medical advice. Always talk to your physician about the risks and benefits of any treatment. Nu Image Medical may not offer the medications or services mentioned in this article.