Dr. Constance Odom, MD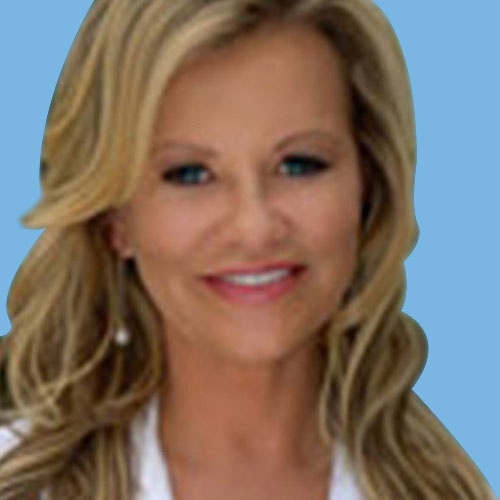 Medically reviewed by
Written by our editorial team.
Changing your hair color is one way to express your personality or simply pursue something new in your life. Colors of hair dye range from subtle browns to vivid neons, each making a statement with appearance and perception. There is no harm in wanting to explore a new look or release the inner you, but your hair could suffer from too much exposure to hair dye. It is best to know the side effects you could be facing before you decide to color your hair.
The Types of Dyes
You need to understand the difference in the types of dyes often used in coloring. These impact how your hair responds. First, you can have a permanent hair dye. The coloring penetrates through the hair shaft and reaches the cortex. This form of coloring lasts about 12 weeks, and it relies on ammonia to increase the pH level and break through the hair shaft to achieve permanence.  A semi-permanent hair dye, on the other hand, coats the cuticle of the hair shaft and only partially penetrates the cortex. These last between 9-12 weeks. With a temporary hair dye, there is no hair cortex penetrations and needs to be redone after a few weeks. Bleach products are used to lighten hair colors or to take a dark color like black or brown and shade it to a blonde or red. There are some ammonia-free hair dyes on the market that use hydrogen peroxide, resorcinol, and para-dyes to color the hair instead of ammonia. These have semi-permanent results and are softer on hair.
The Side Effects
Hair coloring is all about chemistry. The pigments in your hair react to the pigments in the dye, according to the nature of the reactive agent (whether ammonia or peroxide). In general, the are negative results when your hair is continually exposed to chemical agents. However, much of the concern with side effects stem from use with permanent hair dyes.
1. Over Processing
The use of permanent hair colors infuses your hair strands with ammonia and peroxide. These agents break through the hair shaft and strip away the natural colors by either bleaching it or neutralizing it. However, the color is neutralized all the way down to the cortex (or very center) of your hair. In the bluntest of terms, this process is hair damage. When you allow your hair to be over treated by these caustic agents, your hair strands become more prone to breakage, lose their luster, and in severe cases, fall away completely and create serious hair loss. It is possible to revive damaged hair with specialized hair care treatments, ridding yourself of the damage can sometimes only be accomplished through a  hair cut.
2. Allergic Reactions
It is not uncommon for hair dye to cause an allergic reaction in some clients since paraphenylenediamine (a common allergen) is an ingredient in permanent hair dyes. For those who experience contact dermatitis, there is an increased risk of an allergic reaction with PPD or the other chemicals found in dyes. Psoriasis and eczema are also skin conditions that impact the likelihood of suffering from a reaction in conjunction with the use of hair dye. An allergic reaction may be as minor as an itchy scalp, redness, or swelling in sensitive areas around the face or neck. Even if you have never experienced an allergic reaction before, you should still be concerned. The more exposure your scalp has had to the chemicals, the more likely your potential for developing an allergy or adverse reaction. Individuals that deal with asthma may have a hard time during and after the application of the chemicals, as the particles can inflame the airways. It could results in wheezing, coughing, lung inflammation, or throat discomfort.
4. Hair Maintenance
Many wouldn't consider the upkeep required for colored hair a side effect, but the extra times and resources spent on keeping a look could be problematic for some. Colored hair is a commitment that has you returning to the salon every few weeks to maintain the color you desire, even though the process extends the amount of damage done to your hair. You will also need to purchase products that have been specially formulated for color or treated hair, which are often more expensive than generic-use products. Hair that has been colored is more fragile than natural hair, which can lead to an increase in damage. You will need to spend extra time taking care of your hair to minimize loss or breakage, which requires patience and lifestyle that accommodates this need.
If you feel like coloring your hair, choosing an organic coloring method could save your hair a lot of damage. It might be more expensive, but you are doing your hair a favor and preserving its life.
Nu Image Medical® offers a new and futuristic approach to achieving optimal health and wellness. The company has been a weight loss, anti-aging and wellness provider since 2004 and offers medically supervised programs for medical weight loss, peptides, erectile dysfunction, scream cream, and hair loss (NuDew) 
This article is for informational purposes only and does not constitute medical advice. The information contained herein is not a substitute for and should never be relied upon for professional medical advice. Always talk to your physician about the risks and benefits of any treatment. Nu Image Medical may not offer the medications or services mentioned in this article.