Dr. Constance Odom, MD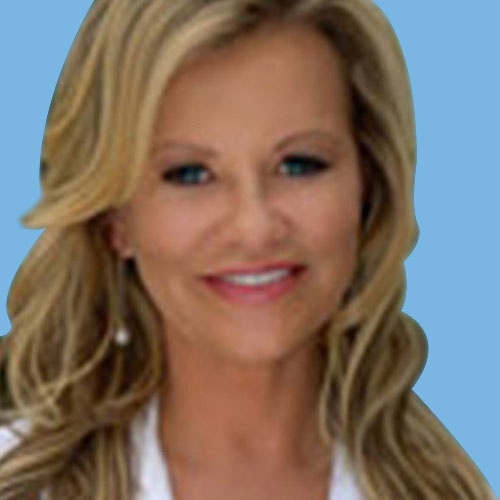 Medically reviewed by
Written by our editorial team.
We all know that sexual intercourse can be a tricky business just at the onset. Add to that the common problem of erectile dysfunction in men and low libido in women, and you have got a whopper. Thankfully, due to the advancements in science, there is help and you do not have to give up on your sex life or feel distressed. 
Erectile dysfunction affects close to 20 million men in the U.S., and they are not all older men as is the common belief. According to a study, erectile dysfunction affects one fourth of the male population under the age of 40. Among women, one third of the population experienced sexual dysfunction, according to a 2015 survey. In the older pool of premenopausal women, approximately six million suffer from hypoactive sexual desire disorder (HSDD). If you happen to be someone in one of these pools, you are clearly not alone. And PT-141 is a medication that can help both women and men with their sexual desire and bodily engagement and performance.     
What Is PT-141?
PT-141 is the previous developmental code name for Bremelanotide, a peptide that was originally developed as a sunless tanning agent. It is a melanocyte-stimulating hormone (MSH) that affects sexual arousal, aiding enhanced libido levels and penile erections. Unlike Viagra or Cialis, PT-141 is not a PDES inhibitor, and it does not target the vascular system. Instead, it acts on the nervous system via activation of neurons in the hypothalamus to increase sexual desire.      
What Is Its History? 
The discovery of PT-141 as an agent of sexual activity enhancement was accidental and owes its debt to scientist Mac Hadley's generous volunteering of himself, as he was conducting experiments on his own body and ended up with an eight-hour erection as a result of a double dose of an early compound, Melanotan II, during the earliest testing. α-MSH testing was first conducted on rats in the 1960s and progressed into the 80s. Melanocortins are peptide hormones responsible for regulating many physiological functions. Melanocortin analog, Melanotan I, was tested as a tanning agent, and Melanotan II as a sexual dysfunction agent.    
How Does PT-141 Operate?
The initial research in the 1960s showed that PT-141 stimulated the mPOA terminals in the brains of rats, leading to sexual arousal. The affected part of the brain can trigger dopamine hormones, which influence sexual desire and motivation. Dopamine is a chemical in the body that acts as a neurotransmitter in the brain and sends signals to communicate with nerve cells. Low levels of dopamine cause you to have a low libido. 
Over the decades following the first experiments, much research and several rounds of trials have been conducted on PT-141. In the latest round of Phase 3 RECONNECT studies, the newest compound, bremelanotide was tested on premenopausal women suffering from HSDD. 
During two clinical trials conducted over a 24-week period, 600 patients were randomized in each group. They were studied for efficacy of 1.75mg of bremelanotide delivered subcutaneously versus placebo. Bremelanotide was found to be effective at the pre-specified levels of enhancement in sexual desire and reduction in stress in both the trials. After completion, almost 80 percent of the women chose the option to stay on for an extra 52 weeks for an open-label safety extension study.  
How Is Bremelatonide Injected?
As originally used by Prof. Mac Hadley, bremelanotide is designed to be administered via a subcutaneous autoinjector. Effects of bremelanotide can last from six to 72 hours. 
What Are the Benefits of PT-141? 
PT-141 affects the body in following ways:
Increase in libido levels 
Elevated degrees of sexual gratification
Enhanced vigor and sexual desire
Strengthened penile erections
Skin tanning 
What Are Some Likely Adverse Effects?  
Use of bremelanotide may produce some side effects, such as headaches, nausea and flushing, which were reported in the trial, with varying levels of intensity, ranging from mild to moderate. It may also cause itchiness, upper respiratory tract infections and pain on the injection site.   
What Is the Current Status of Bremelanotide? 
In June 2018, an announcement was made by AMAG Pharmaceuticals that F.D.A. accepted its application for review of bremelanotide as a new drug. After anticipated completion of review in March 2019, if approved, bremelanotide may be released in the market early next year.         
Wellness Reaching Everyone Everywhere 
Since 2004, our team at Nu Image Medical has provided wellness, anti-aging and weight loss assistance through our telemedicine platform and onsite care. We specialize in sexual enhancement, weight loss, hormone replacement and general wellness. We believe in delivering quality healthcare without borders and have provided worldwide patient care. 
Always, it is important to first seek diagnosis and understand the complex dynamic of physical, emotional, psychological and circumstantial factors that contribute to a dysfunction, whether it is sexual or any other kind. If you have a question about any of our services, bremelanotide or any other medications, connect with us via the online form or email at info@nuimagemedical.com. For immediate assistance, call us at 888-520-3438.  
5 Sources
https://onlinelibrary.wiley.com/doi/abs/10.1111/jsm.12179 
https://www.verywellhealth.com/female-sexual-dysfunction-common-causes-3521032 
http://www.world-of-peptides.com/bremelanotide-pt-141-dosing/ 
https://www.mdmag.com/medical-news/fda-accepts-bremelanotide-nda-for-treatment-of-hypoactive-sexual-desire-disorder 
https://www.amagpharma.com/news/amag-pharmaceuticals-announces-fda-acceptance-of-new-drug-application-filing-for-bremelanotide/ 
This article is for informational purposes only and does not constitute medical advice. The information contained herein is not a substitute for and should never be relied upon for professional medical advice. Always talk to your physician about the risks and benefits of any treatment. Nu Image Medical may not offer the medications or services mentioned in this article.