Dr. Constance Odom, MD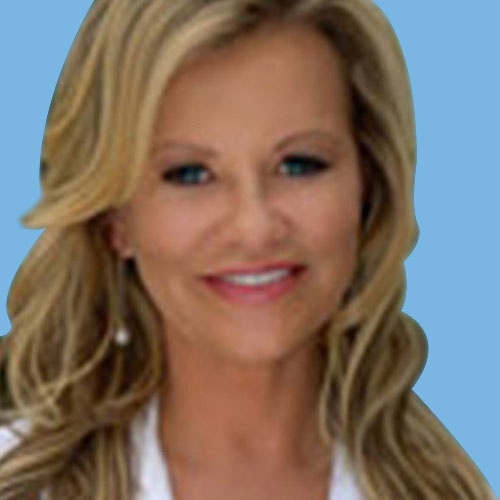 Medically reviewed by
Written by our editorial team.
Erectile dysfunction, a sexual condition experienced by more than 30 million men in the US population, has been a topic of conversation for decades, and so have its treatments. Medicine and science have made significant advancements, but the oral standard treatments for ED never changed. Approved in 2003, Cialis, one of the more recognized ED treatments, has since been purchased over a million times globally, which demonstrates its efficacy. But users still have difficulty deciphering the dos and don'ts of use. One of the most common usage questions relates to combining alcohol with Cialis.
Below we expand on the use of alcohol with Cialis and touch on other bits of information about the treatment:
Cialis Overview
Onset of action timeframe (how long it takes to work): 30 minutes-2 hours

Durational effects timeframe (how long its effects last): 36 hours
Cialis is a treatment used to manage erectile disorder (ED), a condition characterized by the persistent inability to achieve and/or sustain an erection firm enough for penetration. This non-invasive treatment comes in an oral tablet form and contains pre-measured amounts of the active ingredient tadalafil. This active ingredient is the main component in the treatment and fuels its ability to produce effects that support a hard erection.
According to a PubMed study, Cialis is a safe and effective treatment option for men with erectile dysfunction. Unlike other ED treatment options that produce fleeting or short-term effects, Cialis's potency is maintained post-administration, and its effects last for a whopping 36 hours, regardless of the severity or causes of ED.
The treatment is also very tolerable and flexible, with experts confirming that it can be used on both a long or short-term basis with or without other medicines. This flexibility supports better patient compatibility. Cialis not only subsides ED symptoms but also enhances sexual desire and interest by facilitating the erection process.
How Does Cialis Work?
An erection is formed through various body processes that work harmoniously to increase blood flow to the penis. If one of these processes is hindered, a viable erection cannot be produced or maintained for the duration of sexual intercourse. Experts typically attribute erectile dysfunction to decreased or inadequate blood flow to the penis. Cialis is classed as a PDE5 inhibitor, which means its primary aim is to stop the PDE5 enzyme from carrying out its function, which is to contract blood vessels and reduce blood flow to disable an erection.
Cialis essentially encourages an erection to last longer by naturally manipulating different body processes. The treatment is also a vasodilator which means it causes blood vessels to widen and relax while promoting better blood flow. This, of course, works to the advantage of an erection, causing them to be firmer. Alcohol, on the other hand, interferes with the brain's communication pathways, causing a disruption in messaging. Once an individual is experiencing sexual stimulation, alcohol stops the brain from telling the penis to fill up with blood to form an erection. This isn't ideal, especially if you are already suffering from ED.
Alcohol also works as both a vasoconstrictor and dilator. At intoxicating levels, alcohol is a vasodilator like Cialis, causing blood vessels to relax and widen so larger amounts of blood can enter the penis. When consumption tips over levels of intoxication, alcohol transforms into a vasoconstrictor that shrinks blood vessels and elevates blood pressure. Let's not forget that alcohol is also a diuretic—it causes more frequent urination. Frequent dehydration lowers blood volume in the body and blood flow to the penis, making erections difficult. Together these mechanisms of action (how something works) clash with each other and can cause an undesirable effect on the body.
Can Alcohol be Consumed with Cialis?
We've explained how Cialis and alcohol work once consumed individually and concluded that possible undesirable effects might be on the horizon if these substances are combined. But does that mean that alcohol use is completely forbidden while using Cialis? We think not. After delving into some in-depth research, we found that alcohol consumption only becomes an issue when consumed in excess.
As mentioned earlier, alcohol acts as a vasodilator at intoxicating levels. It produces effects similar to Cialis. The extreme dilation (widening) of blood vessels and increased blood flow can lead to serious blood pressure issues. In this case, there is a fine line between an acceptable and unacceptable amount of alcohol.
If alcohol scales are tipping over light to moderate intoxication, blood pressure can drastically drop. So, the key is to control alcohol consumption while taking Cialis to ensure you are on the safe end of the spectrum. Overall, moderate alcohol consumption of 1 or 2 drinks per day is safe. However, potentially dangerous side effects can occur if this limit is exceeded.
The Effects of Combining Excessive Cialis and Alcohol
Alcohol consumption combined with treatment use is often frowned upon by the medical community. However, it can be difficult to completely eliminate alcohol from your life in some cases, which is why moderate consumption is allowed with some treatment options, Cialis being one of them. Even though alcohol is allowed in small amounts, it's important to remember that alcohol and Cialis have side effects linked to their use alone.
Independent alcohol use for extended periods of time often affects coordination, balance, and decision-making abilities. Cialis interacts with the vascular system to perform its function, which sometimes leads to headaches, indigestion, or widespread pain. Besides the clash in how these substances work, their effects, and possible blood pressure issues, the combination of high amounts of alcohol and Cialis can increase the possibility of their individual side effects appearing.
In addition to that, there are specific adverse effects that can occur if excessive alcohol is consumed with Cialis. Earlier, we mentioned extreme blood pressure fluctuations, which are the common result of combining Cialis with significant volumes of alcohol.
According to a study, if the result of the combination is low blood pressure, users may experience the following:
Dizziness

Mild headaches

Rapid heartbeat

Loss of consciousness
If the result of the combination is high blood pressure, users may experience the following:
Mixing alcohol with Cialis can also lower the effectiveness of the prescription. This can lead to an increase in prostate issues and symptoms of ED.
Alcohol Use and Erectile Dysfunction
Alcohol-related erection dysfunction, often called whiskey dick, is a temporary form of ED that occurs after a person consumes large volumes of alcohol. A study in the Indian Journal of Social Psychiatry focused on identifying the relationship between alcohol consumption and erection issues and presented evidence that showed a solid link.
The study showed that erectile dysfunction was found in 43.6% of alcohol-dependent patients. This is quite a high volume of patients. Alcohol also caused decreased sexual pleasure in 71.8% and low sexual desire in 61.5% of patients. Accumulatively these findings emphasize that alcohol significantly compromises multiple domains of sexual functioning over and above its negative effect on erections.
Luckily erectile dysfunction caused by alcohol is not permanent or irreversible. The issue can be eliminated with alcohol abstinence. If symptoms improve following alcohol abstinence but reappear after alcohol consumption is resumed, then experts suggest quitting alcohol permanently. The lack of several sexual functions, including the loss of erections, can be motivation to change to an alcohol-riddled lifestyle.
Other Potential Risks to be Noted When Using Cialis
Cialis has a balanced safety and efficacy profile, which means that the treatment effectively treats ED with a low possibility of side effects. However, no treatment is completely free of possible risk factors. A common risk factor that comes with all treatment options is interactions and contraindications. Interactions are negative effects that occur when two incompatible medicines are taken together or used in the same treatment plan. Contraindications are situations or health issues that hinder the use of a treatment. Below we list the interactions and contraindications linked to Cialis use:
Users should avoid using Cialis if they are using the following treatments:
Alpha-blockers

HIV protease inhibitors

Grapefruit or grapefruit juice

Nitrates and nitric oxide donors

Medicines that regulate heartbeats

Other PDE5 inhibitors (ED treatments)

Treatments used to control blood pressure

Guanylate cyclase stimulators such as riociguat
Users should not use Cialis if they have or recently had the following conditions:
A stroke

Seizures

Leukemia

Liver problems

Bad Hearing loss

Peyronie's disease

Sickle cell anemia

Multiple myeloma

Angina (chest pain)

Chronic heart failure

Severe renal impairment

Experienced vision loss before

An ulcer from too much stomach acid

Uncontrolled high or low blood pressure

Mild to moderate kidney impairment (medication can be used with caution)
The Takeaway
Like other treatments designed to fight the symptoms of erectile dysfunction, Cialis comes with an alcohol warning, but we've established that this doesn't mean putting the glass of wine or beer down for the rest of the treatment plan. It just means moderation is very necessary, especially when it comes to stronger alcoholic beverages. Although moderate alcohol consumption is allowed, it should be noted that the tablet's effectiveness decreases slightly when alcohol is present in the system. This can lead to an increase in prostate issues and ED symptoms. If you choose to drink the recommended allowance of alcohol, we suggest you extend the time between drinking and taking Cialis.
4 Sources
Nu Image Medical has strict sourcing guidelines to ensure our content is accurate and current. We rely on peer-reviewed studies, academic research institutions, and medical associations. We strive to use primary sources and refrain from using tertiary references.
https://pubmed.ncbi.nlm.nih.gov/22240443/
https://pubmed.ncbi.nlm.nih.gov/15180622/
https://www.ncbi.nlm.nih.gov/pmc/articles/PMC6963111/
https://www.indjsp.org/article.asp?issn=0971-9962;year=2021;volume=37;issue=3;spage=306;epage=311;aulast=Yadav
This article is for informational purposes only and does not constitute medical advice. The information contained herein is not a substitute for and should never be relied upon for professional medical advice. Always talk to your physician about the risks and benefits of any treatment. Nu Image Medical may not offer the medications or services mentioned in this article.