Dr. Constance Odom, MD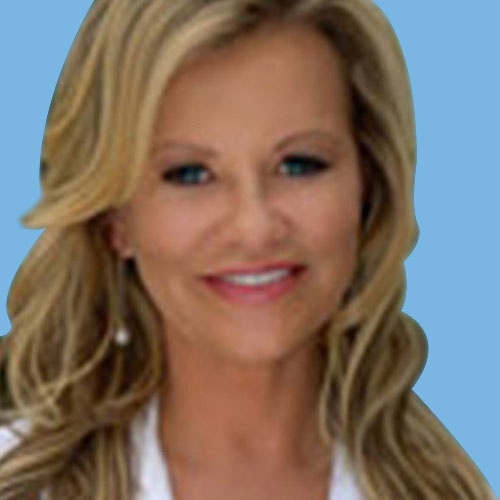 Medically reviewed by
Written by our editorial team.
For many men and women, the words erectile dysfunction can send shudders down their spine or make them turn away in embarrassment. Most people struggle to look and feel their best and admitting to having ED can certainly limit your pleasure in life. If you are battling ED, know you are not alone. It is possible to overcome your insecurity, move beyond mediocrity, and become a happier, healthier YOU. To do so, you may want to understand a little more surrounding the facts about ED.
1. What is the medical definition of ED?
Once called 'impotence,' the medical definition changed to 'erectile dysfunction' in the 1990s when a politician named Bob Dole spoke about ED in a commercial featuring an impotency pill known as 'the little blue pill.' ED has since been defined as a person's inability to physically create an erection and sustain the erection long enough to participate in intercourse.
2. What are ED's symptoms?
ED is not all about the inability to achieve an erection all the time, though there are some men that do have that problem. Some individuals suffer from the symptoms but are able to get and maintain an erection sometimes with stimulation, but not at other times. Still, other men can get an erection and hold it for quite a while, but not long enough to complete sexual intercourse.
3. How common is ED?
It is estimated that 30 million American men are currently suffering from the untreated symptoms of some degree of erectile dysfunction. It is believed, but has yet to be studied, that ED is more common in older men due to some of the drugs they take, and as a result of many of the physical and psychological influences of old age and retirement.
4. What causes ED?
From the stress of daily life to sudden traumatic injuries, the list is a long one regarding what causes ED. The point is that anything that impedes the blood flow to the penis, arteries, nerves, or muscles can have an effect on a male's ability to get and maintain an erection. Conditions impeding that blood flow can include diabetes, bladder cancer, high blood pressure, and heart disease. Surprisingly, the psychological impact of retirement has also been shown to have an impact on a male's ability to get an erection.
5. How is ED treated?
A company called Nu Image Medical® takes a radically different and individualized approach to guiding you toward the best version of yourself as you find a solution to your personal battle with ED. The company's innovative and medically supervised solutions can help you boost your vitality and build your self-confidence. Each of the personalized solutions are medically supervised so that you can be back to your happiest and healthiest version of yourself as soon as possible.
6. Is ED a permanent condition?
Age does not cause ED, but the chances are greater for you to experience erectile dysfunction symptoms as you grow older. For many men over 60 years of age, that means that if they develop ED, they will join approximately 30 percent of the other male population that have erectile dysfunction symptoms.
7. What about sex with ED?
Sex is possible with ED, but companies like Nu Image Medical® know men with ED symptoms struggle to feel their best about themselves and their relationship during their most intimate moments. Finding you have a sudden inability to be intimate can do a great deal of damage to your self-esteem. That is why Nu Image's radically different and individualized approach to ED can help guide you toward a solution that can help you find a resolution to your personal situation.   It's completely online (no in-person doctor's visits required) and products are delivered discreetly.
8. How does insurance deal with ED issues?
Insurance coverage of ED is a very individual matter and essentially depends on the treatment prescribed. If you have questions about insurance coverage, it is always best to consult with your insurance provider to see if the treatment you are considering is covered. Why fight your ED problem alone? Contact Nu Image Medical® today and see what your options are to getting back into an active sexual life again.
Nu Image Medical® offers a new and futuristic approach to achieving optimal health and wellness. The company has been a weight loss, anti-aging and wellness provider since 2004 and offers medically supervised programs for medical weight loss, peptides, erectile dysfunction, scream cream, and hair loss (NuDew) 
This article is for informational purposes only and does not constitute medical advice. The information contained herein is not a substitute for and should never be relied upon for professional medical advice. Always talk to your physician about the risks and benefits of any treatment. Nu Image Medical may not offer the medications or services mentioned in this article.