Dr. Constance Odom, MD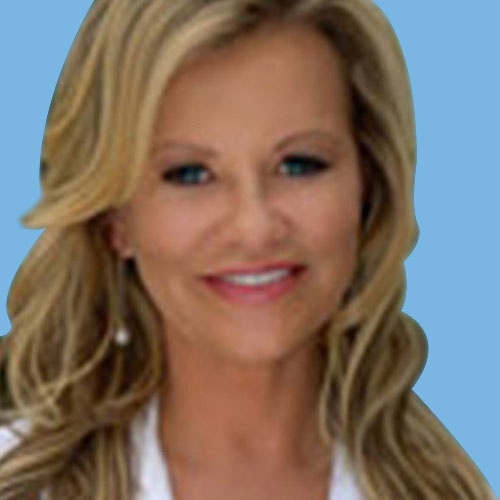 Medically reviewed by
Written by our editorial team.
As the coronavirus continues to have millions of Americans coping with stay-at-home or shelter-in-place guidelines, the daily routine and comfortable lifestyle for many of these folks have been completely disrupted. The family unit is dealing with kids trying to figure out distance education or adults wondering how to focus on their job when the world is in such a state of chaos. Singles are having to remain indoors, spending day after day alone and wondering about their love life. Almost everyone has experienced some type of change with the self-isolation guidelines, and these past few weeks and the weeks ahead can negatively impact a person's mental, physical, and emotional health.
Technology to the Rescue
Ever since technology has become a prime avenue of communication and entertainment, researchers, psychologists, and developmental experts have warned about the dangers of spending too much time in the digital world. Back in 2015, author Wendall Wallach had the following to say about technology. "Social disruptions, public health and economic crises, environmental damage, and personal tragedies all made possible by the adoption of new technologies will increase dramatically over the next twenty years." It is ironic that 15 years later technology has brought millions of Americans a way to cope with the public health crisis of a deadly virus and a dangerously frail economic state. While Americans are holed up in their homes, computers, tablets, smartphones, and televisions have become a way to stay sane during self-isolation. People from all walks of life are connecting with each other during this difficult time, and the benefit to the human family is immeasurable.
The Social Media Influence
It is estimated that there are over 243 million social media users in the United States. Some of the longest-reigning popular sites include Facebook, Twitter, and Instagram, but platforms like Marco Polo, WhatsApp, TikTok, and WeChat are continuing to attract new users and increase in popularity. For the users hiding out in their bedrooms or on their sofas, social media apps have become a way to stay connected with others. Celebrities are using social media to host live concerts from their living rooms, fitness gurus are having workout sessions, church organizations have ministers using live feeds to address their congregations, and doctors and nurses are communicating news from the front lines. Government agencies are also relying on live feed through social media sites to inform their communities about the current state of events, and many news agencies are also using these feeds to spread information to the public. However, it isn't all doom and gloom or virus updates on social media. There are some unique trends that have been started to help pass the time.
The Memes
As people find ways to adapt their new normal, tongue-in-cheek memes are popping up all over social media. Depictions of real-life scenarios are dripping with sarcasm, giving some levity to a stressful time period. A picture is worth a thousand words, and many of the meme contributors are accurately conveying the chaos, frustration, and helplessness that people are feeling in a lighthearted way. Letting the stress of the situation get to you can cause early aging, in spite of isolation making time seem to stop. Laughter and a more positive outlook on life can be a great anti-aging strategy.
The Anywhere-But-Here Photos
To help people enjoy the world that lies beyond their doors, many on social media are posting pictures of some of their favorite travel spots. These posts become a way to see the world, even when travel is limited.
The All-About-Me Activities
Since everyone has more time on their hands, many are taking the opportunity to answer the online quizzes and activities and share the results with friends. Whether it be listing the foods that start with the first letter of your name, the picture comparison of your and your first child, or the list of movies that you've watched several times, more people are getting to know their friends through social media.
The Parodies
Not everyone is talented enough to sing and dance, but those that can are putting on a show with parodies. YouTube has exploded with uploads of quarantine ballads and mashups, and the Bohemian Rhapsody coronavirus parody has been the best thing the internet has seen in years. Though these artists and performers understand the gravity of the situation, they also know that people need some relief from their fears and anxieties. A little education and a little entertainment go a long way in helping people stay safe.
The isolation doesn't look like it will end anytime soon, but fortunately, the social media relief opportunities have just begun. You are joined by millions of others in the quest to catch a mental break, and you might just find it on social media.
Nu Image Medical® offers a new and futuristic approach to achieving optimal health and wellness. The company has been a weight loss, anti-aging and wellness provider since 2004 and offers medically supervised programs for medical weight loss, peptides, erectile dysfunction, scream cream, and hair loss (NuDew) 
This article is for informational purposes only and does not constitute medical advice. The information contained herein is not a substitute for and should never be relied upon for professional medical advice. Always talk to your physician about the risks and benefits of any treatment. Nu Image Medical may not offer the medications or services mentioned in this article.