Dr. Constance Odom, MD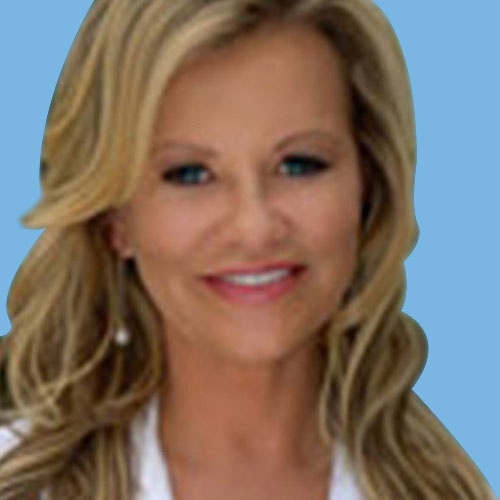 Medically reviewed by
Written by our editorial team.
Sitting in traffic often mimics the journey to old age; you are headed nowhere quickly. Thinking about the aging process doesn't usually start until someone notices their first gray hair, they hit a milestone birthday, or they find their childhood toy in an antique shop. In spite of the millions spent on research and development to treat the symptoms, aging is considered an incurable disease. Not that the entire journey toward the end of life is miserable and undesirable, but dealing with decreased energy, reduced bone strength or muscle mass, and watching the changes that take place with your looks and health can be unsettling. In the efforts to reduce the effects, many forget to look at the causes and find ways to stop aging before it starts. While this might not be medically possible, there is a fight against premature aging that needs some attention, as millions of people around the globe are being affected by it. Never heard about it? It's called air pollution.
Aging's Secret Weapon
The scientific discoveries that have come to light over the impact air pollution has on aging have caused the world's biggest beauty companies to scramble for a solution. According to the emerging scientific research, city dwellers experience accelerating age spots and wrinkles as a result of their exposure to air pollution. With research conducted in both western cities like New York and London, to the visibly polluted and heavily populated Asian cities of Beijing and Hong Kong, toxic fumes are having a noticeable effect on people's skin. These pollutants are also shown to have an impact on increased diagnoses of skin conditions like hives and eczema. The general response of the public usually includes a more proactive, anti-aging, skin-care regime involving scrubs to clear the skin from the contaminant, but some doctors are warning that this only makes the individual more vulnerable to the air pollution.
More Than Skin Deep
Millions of early deaths each year can be blamed on the effects of poisonous air, as some cases of heart and lung disease can be directly related the toxic quality of air that was ingested during a lifespan. Poisonous air has also been linked to mental health problems, and in some studies, it has also been linked to diabetes. While no one doubts the direct effect of poisons to the skin and subsequent effect on body health (consider the effects and uses of chemical warfare such as Agent Orange), the damage that traffic pollution and smog are having on the skin is just now being taken seriously. These pollutions are quickly becoming the most single toxic substance to the skin. What seems to be just an overhead cloud of muck is the chemical composition that will affect the looks of those who are exposed within ten years' time.
Fighting on a New Front
It used to be that everyone was protecting their skin for UV damage in a way to look better as they aged. However, skin protection has changed course to be more concerned about air pollution as the next great threat to aging. In urban areas, the traffic cycles product tiny particles of PM's. These are chemical compounds responsible for increasing wrinkles and age spots. Nitrogen dioxide is also a component of air pollution, which again, increases aging. As one study in the United Kingdom found, there are parts around the country that have illegally high limits of the compound, with London breaking acceptable annual limit within the first month of the new year. Combatting the effect of air pollution on the human body has never reached a more critical period.
Ways to Combat Aging
Regardless of the factors that impact the body's aging journey, there are ways to help the body fight back. While cosmetic companies are looking to develop topical products that can block the absorption of toxic agents into the skin, peptide therapies work to protect the body from the inside-out. The different tissues and organs within the body rely on messenger agents (found in hormones and proteins) to stimulate and encourage optimum functioning. Collagen peptides help with wrinkles, elasticity, and discoloration, and these often applied in lotions and creams. Because there are multiple forms of peptide that work directly with certain parts of the body, injectable forms are a more concentrated way to combat the body's potentially negative responses to external factors, as well as the general degeneration that accompanies aging.
Research shows that air pollution can be silent but deadly when it comes to human health. While there are certain safety protocols established around the world to reduce emissions and air pollution, some measures follow a too-little, too-late pattern. The damage to the skin and human body has already been done, and only proactive measures can help turn the tide in the fight against premature aging.
Nu Image Medical® offers a new and futuristic approach to achieving optimal health and wellness. The company has been a weight loss, anti-aging and wellness provider since 2004 and offers medically supervised programs for medical weight loss, peptides, erectile dysfunction, scream cream, and hair loss (NuDew) 
This article is for informational purposes only and does not constitute medical advice. The information contained herein is not a substitute for and should never be relied upon for professional medical advice. Always talk to your physician about the risks and benefits of any treatment. Nu Image Medical may not offer the medications or services mentioned in this article.