Dr. Constance Odom, MD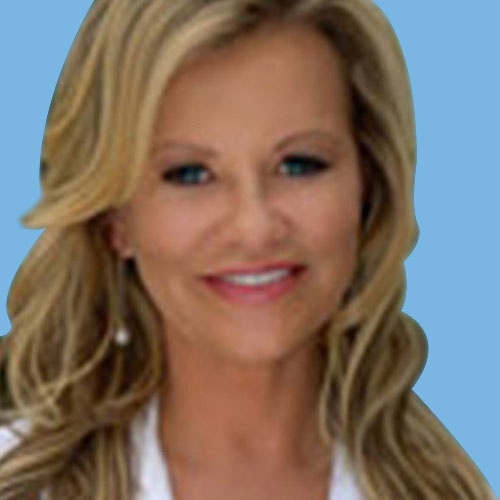 Medically reviewed by
Written by our editorial team.
On the first Friday in September, all moms are allowed to delegate their jobs to someone else. Busy moms know that being a parent is a never-ending chore. After all, the laundry and dishes aren't going to take care of themselves. However, occasionally even the toughest parents need to recharge their batteries. They may choose to find a baby sitter for a few hours and spend time with their loved ones. Others may choose to take a nap on the couch. Sometimes, they just want to go out and get a sermorelin for women treatment at Nu Image Medical with their girlfriends.
Although moms across the country view this holiday differently, they generally agree that it is a day to take a break. While it is not quite as popular as Mother's Day, it is still a good excuse to pamper your mom. Let your mom enjoy the break she deserves. Divide up the chores among the household, put aside any arguments, and celebrate National Lazy Mom's Day. 
The History Behind This Holiday
The origin of this holiday is unknown. Because of this, there aren't any celebration criteria or set observance practices. Instead, this holiday is open to all moms who just want to kick back and be lazy for a day. All moms work so hard to raise their kids and maintain their homes that they deserve a day where they can just do nothing. 
Moms around the world view this holiday differently. Many see it as a day off from laundry, dishes, cleaning, and other household chores. So take a break. Free yourself of all your chores and just be lazy. That is generally how moms celebrate National Lazy Mom's Day. Whether you are a stay at home or working mom, there is no harm in taking the day off and enjoying yourself. 
How to Observe National Lazy Mom's Day
If you are a mom, observe this holiday by taking a break from your daily hustle and bustle. Have your kids give you some peace. Kids, don't forget to take pictures with your lazy mom to remember this day. 
While this tends to be the most common observation practice, you don't have to celebrate any special way. Maybe try rocking in a hammock while reading a good book all afternoon. Make the kids clean up after themselves, walk the dog, put the dishes away, and pick up their dirty clothes. Get your husband to give you a foot massage and mow the lawn. However you decide to celebrate, just remember that it is your day to be lazy. 
Some Great Gift Ideas
If you want to get a mom you know something for this day, consider handmade gifts, like soap, body scrubs, candles, and crochet or knit objects. These tend to be a big hit among sentimental moms and often work for small budgets. You can also try getting her a greeting card or writing a sweet letter. Pick one or a few of these and put them together. This combination is sure to make your mom smile. If that mom is a jewelry fanatic, you might try getting her some customized jewelry. Rings, earrings, and necklaces are always a hit. If your mom is more of a spa kind of a lady, she might enjoy sermorelin for women treatments. These anti-aging sermorelin for women treatments will give her that little extra boost and make her feel years younger. Plus, it doesn't require any extra work on her part. 
Husbands, think about finding a babysitter for a few hours and taking your wife out for a nice dinner. While you're at it, don't forget to buy her flowers. You might consider toping off that bouquet with a gift card to her favorite clothing store. After all, every mom could use some comfy new lounge clothes to wear on National Lazy Mom's Day. If you would like to give her some alone time, you might consider getting her a gift card to her favorite spa or massage parlor. A couple's massage is also a good idea if you want to pamper yourself too. If your wife prefers the outdoors to a spa, take her for a drive and stop along the way at some scenic destinations. Pack a picnic and get some hiking in as well. If you would rather get the whole family involved, try finding a fun family activity. Go mini-golfing, to the park, or paddle-boarding. 
Whether moms celebrate National Lazy Mom's Day by taking a break from the daily chores or go out for sermorelin for women treatments with your girlfriends, remember to enjoy this holiday. If you find yourself looking for something to do on your day off, keep Nu Image Medical on your mind. They have a great selection of treatments available that you can pamper yourself with on your special day. 
Nu Image Medical® offers a new and futuristic approach to achieving optimal health and wellness. The company has been a weight loss, anti-aging and wellness provider since 2004 and offers medically supervised programs for medical weight loss, peptides, erectile dysfunction, scream cream, and hair loss (NuDew) 
This article is for informational purposes only and does not constitute medical advice. The information contained herein is not a substitute for and should never be relied upon for professional medical advice. Always talk to your physician about the risks and benefits of any treatment. Nu Image Medical may not offer the medications or services mentioned in this article.