Dr. Constance Odom, MD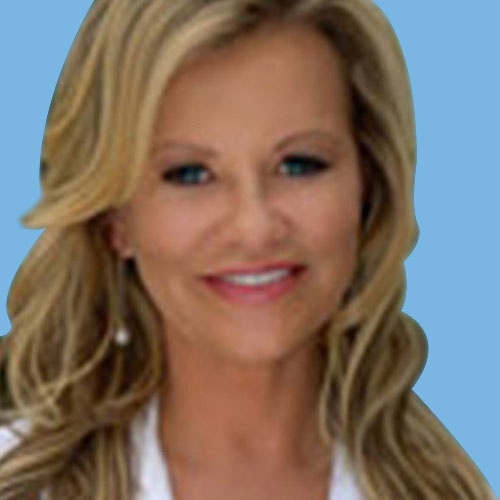 Medically reviewed by
Written by our editorial team.
The average schedule for most families has parents and kids pulled in different directions several nights a week. Family time has become a premium, but yet there never seems to be enough free time on the calendar to make it happen. It's easy to feel overwhelmed and overscheduled, but carving out time for the family to spend together does more than cement your bond of care and affection. So many of the activities families engage in can help improve mental clarity, reduce emotional stress, develop better health habits, and even reduce the appearance of aging. It's true. Bonding with your kids is one of the many things you should add to your anti-aging routine.
The Benefits of Bonding
Many studies have looked at the effect of parental bonds with infants, and the results have shown a positive impact on nurture and development. There is strong evidence supporting paternal bonding as a significant factor in a child's ability to grow and thrive as an adult emotionally, mentally, and physically. However, there is equal favorable evidence for the impact bonding has on a parent. Quality times spend as a family improves mental health, reducing stress and increasing the release of the feel-good hormone dopamine. Within the body, dopamine has many functions, but it is primarily responsible for boosting your mood, enhancing memory, and improving focus. The increased activity time that often accompanies bonding excursions can be instrumental in strengthening muscles and bones, as well as cardiovascular health. Each of these areas can contribute to a healthier you, allowing you to both feel and look younger. The physical benefits of bonding have an equally important impact on your psychological state. The younger you act, the younger you feel. Here are some great bonding ideas you can incorporate into your daily or weekly schedule.
Find Ways to Show Affection
Though you might not think your teenagers are wanting a big bear hug, smaller kids often crave positive attention and displays of protection. Demonstrating affection, through hugs, kisses, snuggles, high-fives, or a pat on the back will lay the foundation for successful bonding experiences. Your family, whether spouse or kids, want to know that you care. Establishing a "we're in this together" approach will help the rest of your efforts be more successful.
Demonstrate Your Thanks
Too often, families wait until its Thanksgiving to share their appreciation for each other or the good things they have in life. Instead of waiting until November, spend time demonstrating your appreciation for the blessings you have in life. Ask your children out on a one-on-one date to spend time talking and telling them what you are thankful for about your relationship. Have your children accompany you to the store to shop for canned goods or donations for a local shelter or food pantry. Develop a thankful jar and have each family member add items throughout the week to read off at the next family night. Teaching your kids to be thankful but demonstrating it as well develops a bond that can hold you together when things aren't always what they want.
Teach Your Kids to Laugh
The busy pace of life makes it easy to get stressed out or overwhelmed by the tiniest frustrations or hiccups. Teaching your kids to laugh and presenting opportunities is a great stress reliever and helps fight off depression and anxiety. You could have a joke of the day that you slip into their backpack or tape to the bathroom mirror. Make sure you laugh at yourself and allow your kids to see life doesn't have to so serious. Plan a comedy movie night and enjoy laughing together.
Get Your Adventure On
Exploring the world together is a great way to bond with the family while having new experiences. Take a weekend and explore the museums around town. Try a foreign cuisine at a local restaurant. Come up with a scavenger hunt for a nearby state park or sign-up for a free ranger tour. Don't spend your time indoors. Get off the couch and get adventurous. Have your family members create a bucket list, and slowly start working toward checking off some of their dreams. Go camping or take a tubing ride down a lazy river. You can find appropriate activity levels for the different ages in your house, but each person will benefit from the extra time spent making new memories.
Visit Memory Lane
With your schedule so full, it can be easy to forget all the great things your family has already accomplished. Revisiting those memories, whether through creating a scrapbook or having a home movie night can help remind your family of the bond you have already developed. Take your kids to one of the places you used to go as a child or where you and your spouse first met. Sharing your memories with your kids will teach them the value of family.
Bonding moments don't have to be elaborate plans that cost a fortune. Spending quality time with your kids and family requires intentional moments where your focus is on each other.
Nu Image Medical® offers a new and futuristic approach to achieving optimal health and wellness. The company has been a weight loss, anti-aging and wellness provider since 2004 and offers medically supervised programs for medical weight loss, peptides, erectile dysfunction, scream cream, and hair loss (NuDew) 
This article is for informational purposes only and does not constitute medical advice. The information contained herein is not a substitute for and should never be relied upon for professional medical advice. Always talk to your physician about the risks and benefits of any treatment. Nu Image Medical may not offer the medications or services mentioned in this article.