Dr. Constance Odom, MD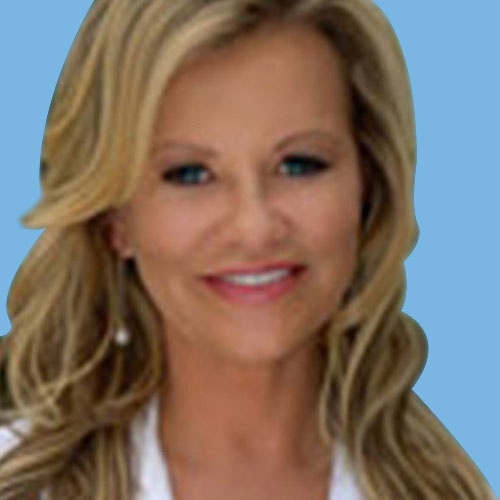 Medically reviewed by
Written by our editorial team.
The Changing Trends
There are certain fashion icons that tend to stand out in the beauty industry, and over time, the looks and approach to beauty have evolved and become dependent upon celebrity status for acceptance. Though other cultures engaged in severe practices like foot-binding in the Orient and stretching of the earlobes in countries around Africa, the U.S. has pursued other paths to beauty. Before you assume these trends are just for women, think again. Men are just as interested in their appearance and adopting an anti-aging regimen that can help minimize the noticeable signs of growing older. A far cry from the pioneer dresses, rugged cowboy boots, and bonnets, current fashion and beauty statements have taken a real turn in the last seventy years. Here's a short trek through beauty trends over the last few decades.
The 50s
Back in the day, it wasn't hard to spot a stylish up-do when walking down the street. Though shorter hairstyles were also popular, up-dos and pin curls were all the rage. Females desired to have an hourglass body shape, with a cinched-in waist, wider hips, and bigger breasts rounding out the look. Marilyn Monroe was the celebrity icon of the age, making famous the flawless matte skin make-up look rounded out with striking red lips and bold cat-eye flicks. Marilyn is credited with making red lipstick a classic yet timeless beauty look.
The 60s
If you've ever seen Hairspray, then you have gotten a huge dose of 60s fashion and beauty. False lashes were the rage, as thick, full eyelashes became the thing to have. Matte skin with a touch of pale pink or red on the lips was accompanied by grey, blue, and white eyeshadow. Twiggy was the celebrity model that took the world by storm, and everyone tried hard to get the slender body and long, slim legs. The higher and fuller the hairstyle the better, as the beehive look was in full force during this decade. Graphic eyeliner has started to make a comeback in recent years, once again proving that was is old can be made new
The 70s
Toned and athletic was what you wanted to be if you were to embody beauty during the 70s. You would have modeled your looks after fashionable celebrities like Cher and Farrah Fawcett. Long feathered hair was a dominant feature, as minimal makeup became a popular look. Light foundation with bronzer created a tanned glow, and eyebrows took a more natural presence though they were perfectly groomed. Clear mascara and shimmer shadows became the way to highlight the eyes. Fringe, florals, and flares were the dominant fashion trends of the age as well.
The 80s
Jane Fonda started a beauty movement with her good looks, making the ideal body shape a slim, toned, and incredibly strong. Backcombed took over, as did is perms and huge curls toed back up high. Makeup looks included a heavy foundation, although pale in tone, as it was the base foundation for bright layers of color in heavy pink or plum blush and pink or purple eyes. Even the lips boasted strong color, fuschia pink or dark lined lips becoming the rage. Cindy Crawford nailed the makeup trend of the decade.
The 90s
The beauty of the decade was inspired by the look of Kate Moss, and yet hairstyles were experimental as scrunchies, butterfly clips, plaits, and crimping became possibilities for dealing with your mane. A thing, angular body shape become desirable, and makeup styles took on a pale, matte look with dark lipstick, smokey eyes, and smudged eyeliner.
The 00s
This decade begins a fashion and trend backtrack, as a combination of fringe, crimped, straight, and beach wave hair became a popular style. Glossy lips in a pale color were complimented by colorful eyeliner, rosy cheeks, razor-thin eyebrows. Britney Spears displayed the best of the 00s, though the body shape that was most desired was that of a Victoria Secret model.
The Recent Past and the Distant Future
If you want to know what has been popular more recently, just follow the Kardashians. Toned and skinny, but with larger breasts and butt are the body type, and the contoured makeup look has taken over. Many of the trends are starting to lean more heavily on self-expression. However, even though the colors, products, and applications have changed, everyone is still just trying to look younger and present a more glamorous version of themselves. Wanting to look good doesn't seem to be a trend that will ever go out of style, and with the help of the $535 billion beauty industry, there will never be a shortage of options.
Nu Image Medical® offers a new and futuristic approach to achieving optimal health and wellness. The company has been a weight loss, anti-aging and wellness provider since 2004 and offers medically supervised programs for medical weight loss, peptides, erectile dysfunction, scream cream, and hair loss (NuDew) 
This article is for informational purposes only and does not constitute medical advice. The information contained herein is not a substitute for and should never be relied upon for professional medical advice. Always talk to your physician about the risks and benefits of any treatment. Nu Image Medical may not offer the medications or services mentioned in this article.