Dr. Constance Odom, MD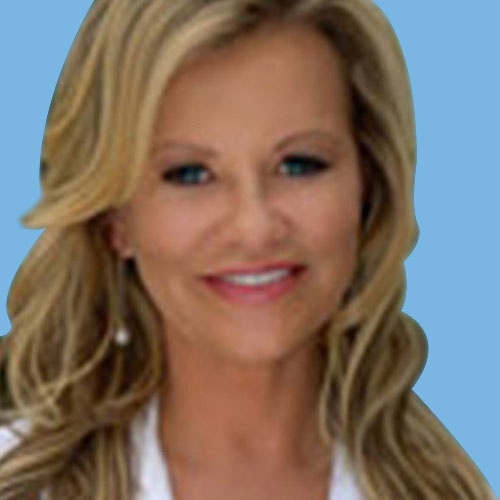 Medically reviewed by
Written by our editorial team.
For the next month, people around the world are going to celebrate the women of the past and highlight achievements that have changed our world. Though March might be the official month celebrating Women's History, there are some amazing females making great strides in the present that are worth recognizing. In the medical and health community, the following women have been innovators in their field and paved the way for stronger, healthier bodies around the globe.
Dr. Candace Pert
Although she passed away in 2013, the breakthroughs Dr. Pert achieved are still improving lives around the world. As a leading neuroscientist at Johns Hopkins University School of Medicine, her team discovered the connection between a singular brain receptor and the effect of an opiate like morphine. Though the discovery led to a highly coveted global award, Dr. Pert and the rest of the lab assistants were not cited in the award notice. Her anger over the situation created a public interest and shed light on the barrier that women face when pursuing careers in science and medicine. However, her fight and vision continued, moving her into areas of study on receptors and peptides, which opened doors in alternative medicines. Teaming up with her husband, Dr. Pert delved deep into research on peptides, publishing more than 250 papers on the small amino acid chains. The last years of her life led to the founding of Rapid Pharmaceuticals, which is still working to develop peptide-based drugs that can treat cardiovascular disease, Alzheimer's and other chronic conditions. Peptide therapy has been regarded as a successful anti-aging protocol, with many users able to target the growth and repair receptors to ward off physical areas of decline associated with aging.
Dr. Rachel Schneerson
While Jonas Salk received great acclaim for developing the first successful polio vaccine, Dr. Schneerson is equally influential but with less fanfare. Working with a colleague, Schneerson developed a vaccine that was successful against the haemophilus influenzae type B, often called Hib. This bacterium was responsible for most cases of bacterial meningitis in children, and it was often fatal for children under five years old. Even with treatment, Hib would kill 3-6% of the kids infected, and cause neurological damage to 15-30% of those that survived. After Schneerson had her vaccine introduced in the 1980s, there has been a 99% drop in diagnosed Hib cases. The same tech that Schneerson used in addressing Hib has been used to develop vaccines against pneumococcus and meningococcal disease.
Dr. Mary Guinan
In the world of public health, Dr. Guinan has made many contributions. She was one of the first to notify the world of the AIDS epidemic, and she was instrumental in instituting and overseeing the smallpox eradication campaign in India. When she was named as a chief scientific advisor to the U.S. Centers for Disease Control and Prevention, she became the first woman to hold such a position. Often encountering barriers in the male-dominated field, Guinan wrote about the life she lived working in medicine and epidemiology. At 81, she is still one of the leading advocates for women to move into studies of controlling disease and prioritizing public health.
Dr. Julielynn Wong
While her credentials boast of an MD and an MPH, Dr. Wong isn't your typical family physician. Educated at Harvard, Wong is a physician-scientist known around the world as a leading expert in telemedicine, robotics, and 3D printing. She is on cutting edge of advancements of medicine and engineering to bring health care to the poorest communities around the globe. Of her many claims to fame is a 3D printer that is so small it can fit in a carry-on bag. Its size makes it easy to tote to remote regions of the world, but its solar-powered energy supply makes it operable as well. Through her company 3D4MD, Dr. Wong is filling the market with affordable and easy-to-use 3D printable medical supplies.
Dr. Maimuna Majumder
Leading the way in health data developments is Dr. Majumder. Public health researchers need access to data to inform and educate the general public about health concerns, but this information also spurs vaccine or treatment developments. Delays in the process can prevent the identification and response to national and global outbreaks. Dr. Majumder is leading a new public health field entitled digital disease detection. She is leveraging data mined from a variety of traditional and non-traditional sources to detect or identify health trends. Her efforts could lead to stopping an infectious outbreak before it creates a global pandemic.
Women around the world are working to improve the quality for individuals of all ages, races, and backgrounds. Honor these pioneering women by taking care of your health and supporting global efforts that bring medical care to those in need.
Nu Image Medical® offers a new and futuristic approach to achieving optimal health and wellness. The company has been a weight loss, anti-aging and wellness provider since 2004 and offers medically supervised programs for medical weight loss, peptides, erectile dysfunction, scream cream, and hair loss (NuDew) 
This article is for informational purposes only and does not constitute medical advice. The information contained herein is not a substitute for and should never be relied upon for professional medical advice. Always talk to your physician about the risks and benefits of any treatment. Nu Image Medical may not offer the medications or services mentioned in this article.