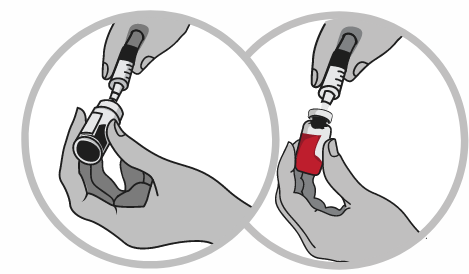 Step 1
Using the large mixing syringe, withdraw 5ml of mixing solution and inject into the side of the HCG vial (not directly on top of powder).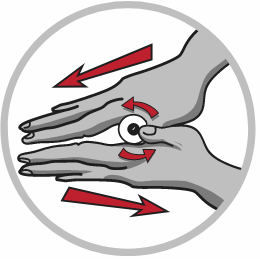 Step 2
Gently swirl to mix. Do not shake.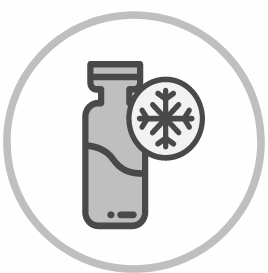 Step 3
KEEP REFRIGERATED IMMEDIATELY UPON MIXING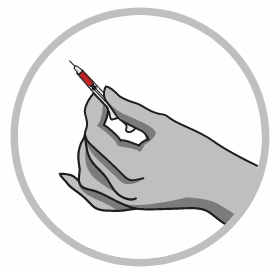 Step 4
Using a small insulin syringe, draw up and pull to the "20" (0.20ml) mark on the syringe. Inject into fatty belly tissue daily, 3 inches on either side of your belly button. (See How to give a Sub-Q Injection Guide).
Only mix one vial at a time, as necessary.