Uh oh. Cargill Inc has been lying to all of us about their product Truvia. They have been stating that Truvia sweeteners are "natural,"   and it turns out they are not. Because of this, there was a class action   lawsuit against them, and if you have purchased Truvia from July 2008-July 2014, you are eligible for a cash rebate of up to $45. The other option is vouchers valued up to $90.   We here at Nu Image Medical have told our customers do not use Truvia on the HCG Diet as it is not 100% pure Stevia.
Class Action lawsuits usually depend on how many Class Members submit their form within the time limit, but below is a breakdown of what you could be eligible for.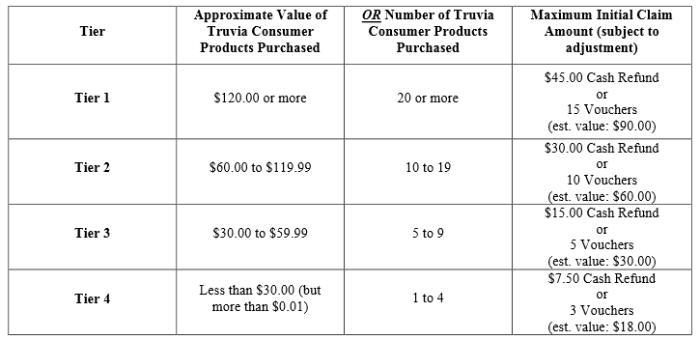 There is NO proof of purchase required (but you should not lie!), just make sure you submit your claim before December 5th 2014.
Read more on the lawsuit here.
Fill out your claim form here.