THE HCG DIET MEAL SHAKES
Our commitment to making your hCG diet experience as smooth and successful as possible has gone to an entirely new level with our meal replacement packs. Our meal replacement packs have a a whopping 26 grams of protein in just 110 calories, and as we all know, making sure that we consume the most protein possible while sticking to the 500 calorie limit is one of the most difficult parts of the hCG diet plan.
About our hCG Diet Meal Replacement Packs
Our packs come in three different flavors: Vanilla, Chocolate, and Strawberry and can be mixed with water and ice in a matter of seconds. Each pack is sweetened with Stevia for optimum taste and nutritional value.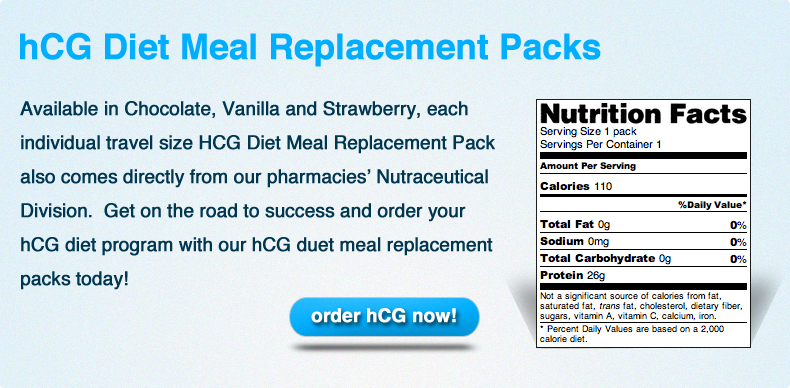 Each individual shake can replace a meal during your program while increasing your protein intake, which is most important to fuel your muscles.
Start your hCG diet program today with our meal replacement packs!