Welcome to Nu Image Medical, where you can take your first step to ending roller-coaster dieting frustration for good! You have probably tried several other weight loss programs and found that you have gained all the weight back and maybe even more! The HCG Diet is designed to target FAT loss, not lean muscle! Other Very Low calorie diets may result in muscle loss which can slow down your metabolism making it harder for you to lose weight in the future and causing you to gain all the weight back PLUS MORE. The HCG Diet eliminates this action by specifically targeting your stored fat in those impossible to lose areas such as your hips, waste, thighs, buttocks and stomach. Not only will you lose the weight, but it actually reshapes your body by targeting these regions. The HCG Diet also reset's your Hypothalamus, re-establishing a balanced metabolism so once you complete your program; you keep the weight off for good.
Nu Image Medical has been providing the HCG Diet since 2006. As one of the first officially licensed HCG Providers, we have established an "A" Rating with the Better Business Bureau. We have also obtained an "A+" Rating with online communities, HCG Coaches and Nutritionists throughout the country.
When choosing Nu Image Medical, you know you've made the right decision in weight loss by trusting the company that the entire United States does also!
The Physicians and Staff at Nu Image Medical congratulate you for taking your first step towards helping you achieve a healthier lifestyle.
There is No Homeopathic HCG!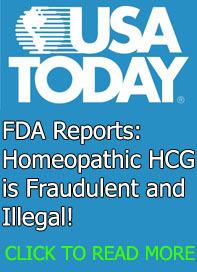 Internet Marketers and Snail-Oil sales people have been promoting homeopathic HCG for a few years now, and making millions of dollars on innocent people who believe their hype and low prices. THERE IS NO SUCH THING! Nu Image Medical has been educating Americans with some resistance from the general public, especially those selling these fake products. Now, as on January 23, 2011, the FDA has finally voiced itself declaring Homeopathic HCG Fraudulent and illegal! It is important to remember, that HCG is a prescription medication that requires a physicians supervision. All HCG should come directly from the pharmacy. By law, compounded medications can not be dispensed out of a doctors office or clinic. HCG should not come pre-mixed, or come in pre-filled syringes. Make sure that your bottle does not contain verbiage like 2x, 4x, 8x, 16x, 32x, or 64x. These are tell-tale signs of Homeopathic HCG which is completely fake.
What is HCG and How Does It Work?
HCG Diet Protocol is a weight loss protocol that consists of a very low calorie diet (VLCD) accompanied by treatments of HCG in either a prescribed injection or prescribed oral form (Either HCG Pellets or HCG Drops). The average HCG dieter experiences rapid weight loss averaging 1 to 2 pounds per day. In addition to loss of unwanted fat, the true benefit of the HCG protocol is its ability to help stabilize the dieter's metabolism, resulting in easily maintained, long-term weight loss. What does it do?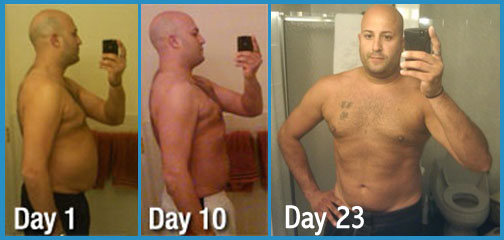 Lose Stored fat, not your precious muscle
Tightens and firms skin, reduces appearance of cellulite
Increases energy and metabolism
Decreases appetite and cravings for carbs and sugars
Increased libido in men and women
Ideal for patients with little or no time to exercise
HCG Diet Food Delivery

Nu Image Gourmet meal program was designed after years of treating patients on our exclusive HCG Diet program. We have developed dozens of recipes that allow you to receive the right foods in the right portion sizes to achieve your weight loss or healthy diet goals. Our program offers 7 days of meals which are balanced, nutritious, and most importantly delicious! Our HCG Gourmet Food Delivery program offers home or office delivery of Lunch & Dinner, including approved Fruits and Vegetables, 3 Liters of Water and an approved Bread Stick. We take the guess work out of your daily cooking routine.
No calorie counting.
No portion sizing.
No over eating.
Our HCG Gourmet Food Delivery is the PERFECT way to guarantee the maximum results from your HCG Program.
HCG Diet Meal Replacements and Supplements

A new beginning is upon us again! Introducing the Elite HCG line of pharmaceutical grade nutraceuticals, specifically designed for the HCG Diet program.
HCG DIet Protein Shakes (Designed for Meal Replacement)
HCG Diet Colon Cleanse
HCG Diet Candida Cleanse
B12 Sprays
These products are only available through healthcare providers like us. You will not find them for sale in retail stores or the internet. Find out more!

;