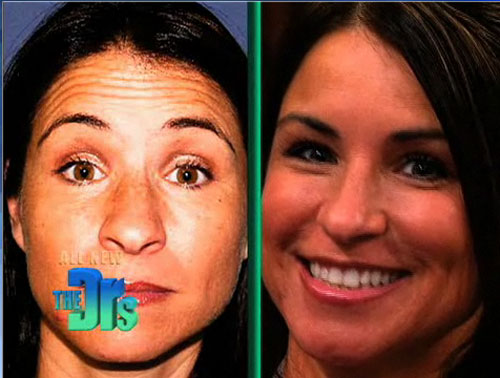 Nu Image Medical of Tampa, FL is proud to announce the arrival of the ground breaking facial filler, Dysport. Our qualified team of medical professionals, are now ready an able to provide you with the youthful look and feel you've been looking for.
How Dysport Works
The process is simple, yet effective. Like Botox, all it takes is one injection between the different points over and between your eyebrows. As a result of the Dysport of injections, the signal from the nerve to the muscles will be blocked, which will ultimately result in a reduction in muscle activity. This also means that the muscle contraction that causes frown lines are temporarily prevented.
With just 1 injection into each of 5 points between and over the eyebrows, Dysport blocks the signal from the nerve to the muscles, ultimately resulting in a reduction of muscle activity and temporarily preventing contraction of the muscles that cause frown lines. You should not be treated with Dysport more frequently than every 90 days.
Treatment with prescription Dysport can temporarily improve the look of your moderate to severe frown lines. Treatment generally takes just 10 to 20 minutes.
Our Dysport Tampa Center
Dysport procedures should only be performed by licensed medical professionals. Our team of medical professionals has years of experience performing successful cosmetic procedures. Make sure that your procedure is being performed by someone with the track record and experience that will provide you with the kind of results you truly deserve.
Directions to our Dysport Tampa, FL Clinic
;