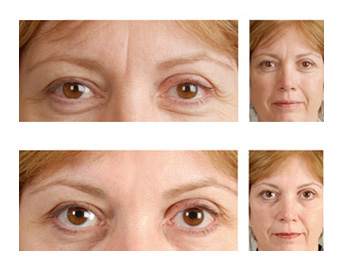 With over 11 million satisfied men and women, there is no question why in Tampa, Botox is the most recognized brand when it comes to facial fillers.
How We Provide Botox Tampa
Botox is a prescription medicine that once injected into the muscles, it improves the look of frown lines in people from the ages of 18 to 65. As a non surgical procedure, Our BOTOX Tampa center makes sure that the medication is administered by a healthcare professional and it is properly injected.  By injecting BOTOX right in between the brows the nerve impulses in the area.  This will in turn reduce the activity that causes those severe lines in between the brows.
BOTOX – The History
Dr. Richard Clark, a plastic surgeon out of California was the first to document the cosmetic effect to BTX-A on wrinkles.  In 1992, a Canadian study was published on the use of BTX-A for the treatment of grow lines.  Cosmetic BOTOX was first introduced in 2002, it was the first of its kind to be FDA approved to treat moderate to severe lines between the brows.  Since its introduction, BOTOX has helped over 11 million men and women achieve desired results and a 93% rate of satisfaction.
Our Botox Procedure
Our Botox Tampa Center provides real results, with no surgery, and no healing/recovery time. Botox is administered by an injection between the brow lines. Just like Restyline, this procedure is performed by a medical professional, and results may vary.  Our experienced staff of medical professionals will consult with you regarding your goals, and the best way to achieve them.
Botox for Men
The widespread notion that Botox is just for women is completely off base.  Men have experienced  great results with over 6% of the total BOTOX procedures have been performed on males.  The overall number of BOTOX procedures performed on men currently sits at over 314,000.

In Tampa, Botox has become increasingly popular as its effectiveness and results have been well documented.  It is important to have a qualified professional perform this procedure.  Call us today, and enjoy the great results that BOTOX has to offer.

;